Description

Head of Enterprise Financing at KPMG Shona Campbell and Business Coach Alan Smith of ActionCOACH welcome you to "How to Build & Finance a Valuable Business".
WHAT ARE YOUR BUSINESS GOALS FOR THE YEAR?
If you're like most owners, you'll have a profit goal you want to hit. You may also have a top line revenue number that's important to you.
While those goals are important, there is another objective that may have an even bigger payoff: maximising the value of your business.
So, what's your business worth? Could you sell it? Would YOU buy it? And how do you finance it's growth?
WHY SHOULD YOU ATTEND THIS EVENT?
Building The Value of Your Company...
Your company is probably your largest asset. It's likely worth more than your house or your investment portfolio. Perhaps you find yourself referring to your business as "my pension". Or maybe you've got dreams of cashing in when you sell the business.
If this is you, then you'll need to address 3 critical questions:
1. What is the value of my business today?
2. What do I want the business to be worth in the future?
3. What do I need to do to build value and to finance it's growth?
We call this process Your Value Builder Score.
If you're like a lot of business owners, you assume the value of your company will be determined by your industry and its size. While size matters, there are actually seven other factors that impact the value of your company more than your industry. In fact, after analyzing more then 30,000 businesses, The Value Builder System™ has discovered getting these seven factors right can lead to acquisition offers that are more than twice the industry average. Likewise, we've seen examples of companies getting less than half the industry average multiple because of a weakness in one or more of these seven areas.
Step 1: When you register for the event you'll be sent a link to complete the Value Builder questionnaire
Step 2: At the event you'll receive your Value Builder Score
Step 3: After the event you'll get a report on how you're doing in each area.
Financing The Growth Of Your Company...
One of the most common blocks that business owners looking to grow encounter is how to get the money to finance growth. It is frustrating to have an opportunity pass by because of a lack of funds. The session will look at various aspects of financing and how to build an effective relationship with your lender.
Lenders will want to see rigour in your application for funding and on an ongoing monitoring basis. Quality management information is important when running a business. We will show you what quality management information and accounts look like.
Once funding has been received you will enter into a relationship with a lender and the session will look at the lender's viewpoint so you can understand what they need to know and when. This will help you manage that relationship and maximise the success of future increase in facilities requests.
Finally, monitoring and managing cashflow internally is of vital importance to any business and the ins and outs of this will be discussed.
WHAT DOES THE EVENT COVER?
We'll introduce you to the 8 Drivers of Company Value and teach you how "Your Value Builder Score" will show you how attractive your business would be to potential buyers if you tried to sell it today.
We'll provide insights on:
How to build your business into a valuable, sellable asset that can run without you.


Steps you can begin taking today to drastically reduce the number of hours you are personally involved in your business, while simultaneously boosting the profits and sellable value of your business.
How to get more freedom and profits out of your business in the short term, and how to build an asset that you can sell or pass on in the long term.
The different types of finance available for growing your business, the types of funding that are most applicable for different scenarios and the pro and cons of each.
Guidance on how to manage cashflow, develop forecast robustness and ultimately keep your lender happy!
If you have a dream of one day selling your business for a large windfall or retirement nest egg, this event is the perfect first step toward turning that dream into a reality.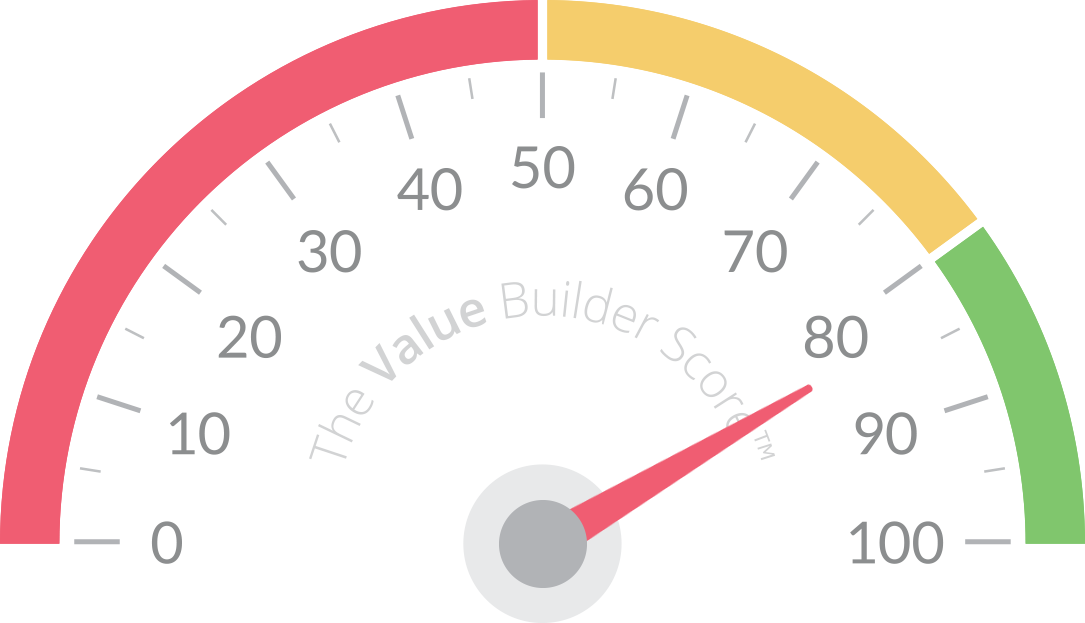 IS THIS THE RIGHT EVENT FOR ME?
This event is right for you if:
If you're a company director who has been in business for at least 3 years and generate revenues of £500k - £5M+...and are seriously interested in building company value.
If you're a family business and are thinking about the the steps to take to successfully transition the business to the next generation.
If you've got hopes of selling at a point in the future and you want to know about the things you can do today that will build value in the future.
If you're of the entrepreneurial mindset and have other businesses you want to start but first of all want to get your current business in good shape.
If you are unsure if this event is for you but want to know more then get in touch:
✉ shona.campbell@kpmg.co.uk
☎ 07808 294165

✉ alansmith@actioncoach.com
☎ 07972 310997