Learn about tips and tricks to increase retention through an online platform
About this Event
A panel of entrepreneurs, educators, programmers, and remote facilitators who will share their expertise in effectively retaining customers/students through their businesses.
This event is a part of Forward Festival 2020.
This event is included with your Forward Pass which is available at no cost this year thanks to our sponsors. Sign up to get yours today to get access to this event and 30+ others.
During this event you will hear from the following panelists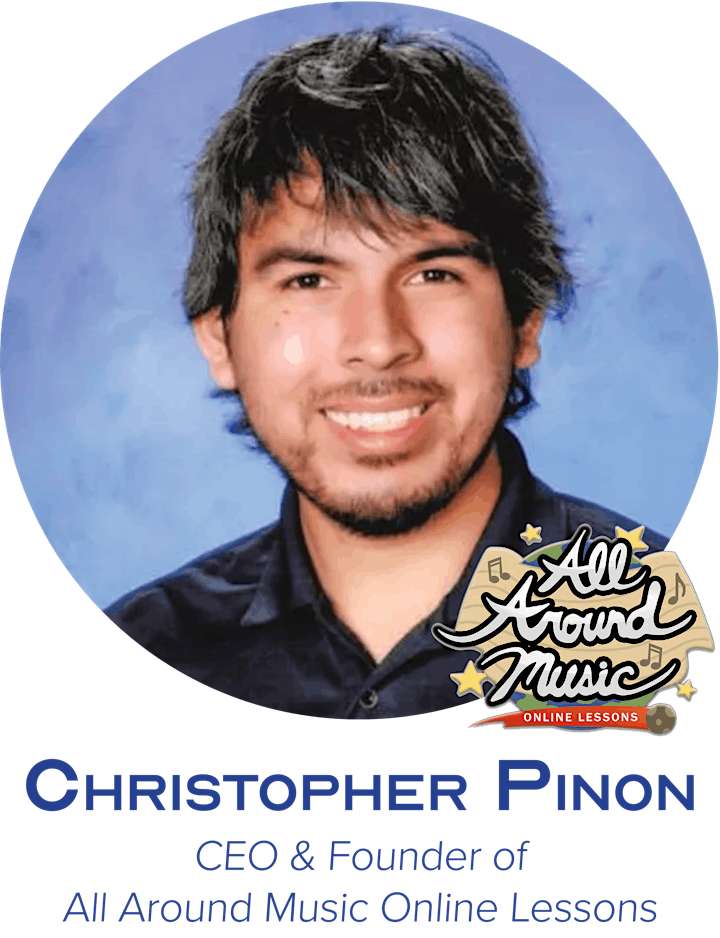 Christopher Pinon, CEO & Founder of All Around Music Online Lessons
Christopher is the founder and CEO of All Around Music Online Lessons. He graduated from the University of North Texas with a degree in Music and continued to share his love for music through teaching. Christopher devoted 10+ years as a public school music teacher and an at-home/in-person/in-studio music instructor.
With much knowledge and skills in technology and teaching music, he began All Around Music Online Lessons, providing students access to phenomenal music lessons no matter where they live. He has onboarded 13 teachers with experience in teaching all different genres of music and instruments. They are currently teaching and retaining students over 40 states in the US. His vision as the founder and for the company is always to push innovation, and allow students to experience the love for music.
https://www.allaroundmusiclessons.com/about-us
contact@allaroundmusiclessons.com
https://www.linkedin.com/in/christopher-pinon-931b5758/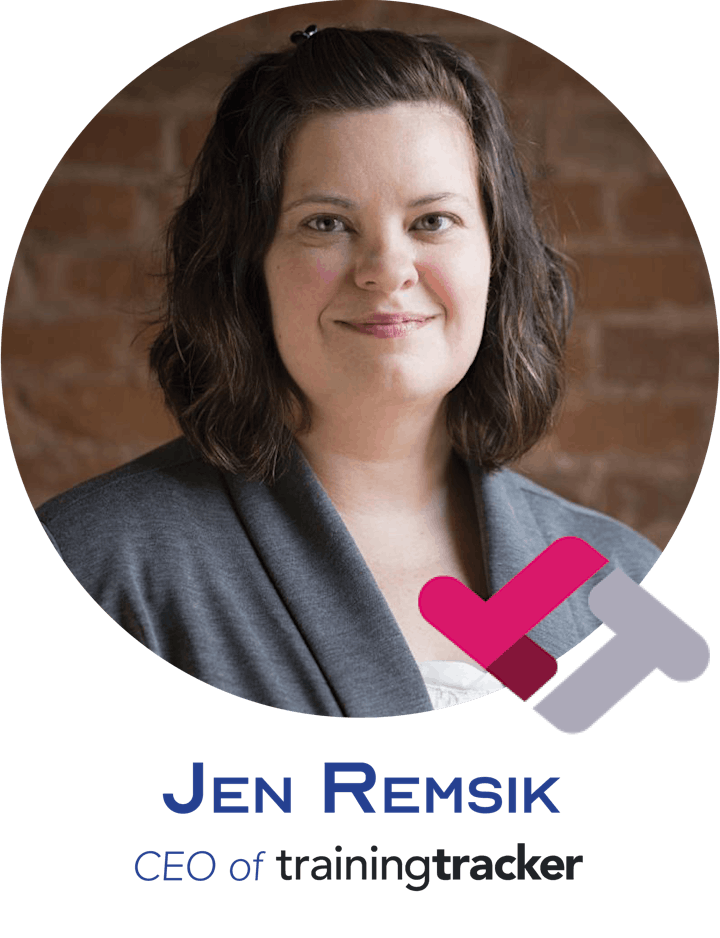 Jen Remsik, CEO of Training Tracker
Jen joined Training Tracker in early 2018 and is devoted to growing Training Tracker into the go-to cloud solution for training compliance and auditing. She has experience in nurturing startups and improving customer experience. Jen has appeared on Madison Magazine's M-List twice, and she was recognized as one of the 15 Madison Startup Leaders to Follow.
Before joining Training Tracker, Jen founded Sapling Events, an event planning company that helped experts build conferences around the topics they know best. The relationships she developed there led her to co-found and organize Madison+ Ruby, where she created strong connections in the Ruby on Rails community. She also served in a number of executive and management positions and led the teams through years of growth and maturity.
Training Tracker is an easy-to-use software tool to help organizations track that their employees are completing the needed tasks or training to stay in compliance with regulatory agencies like OSHA, FAA, FDA, to name a few. It can also track internal training requirements and continue education units.
https://www.trainingtrackersoftware.com/pages/about
https://www.linkedin.com/in/jeniferremsik/
jen@trainingtrackersoftware.com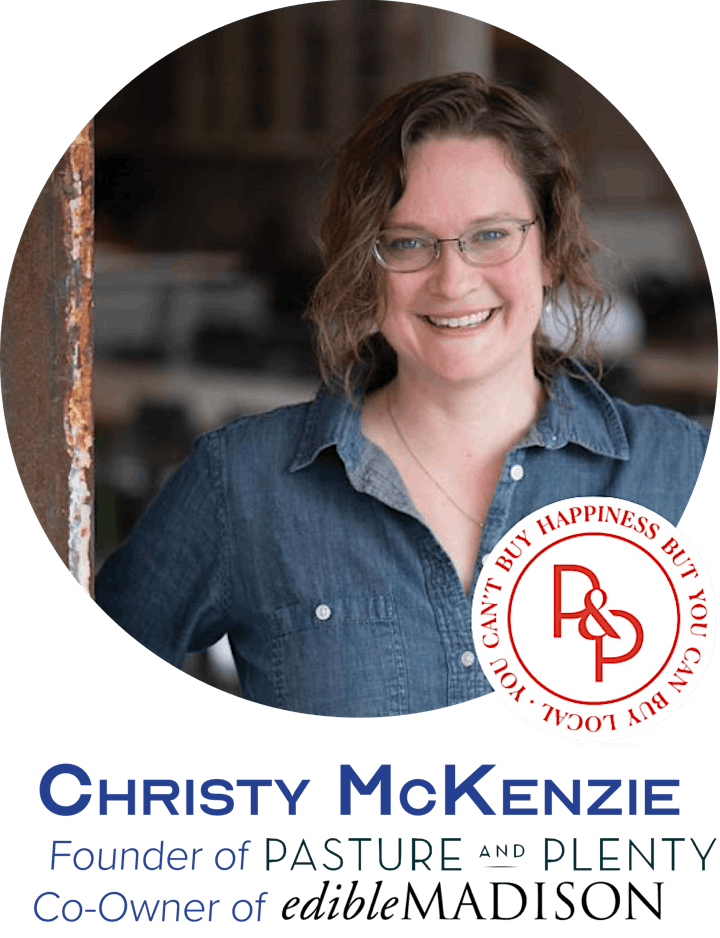 Christy McKenzie, Founder of Pasture & Plenty and Co-Owner of Edible Madison
Christy McKenzie is the founder of Pasture & Plenty and co-owner of Edible Madison. She has 12+ years of experience in building custom digital media and consumer promotion solutions for key CPG brands; defining and delivering industry-leading digital KPIs around consumer engagement. In addition, she has years of experience as a cook and in curating recipes.
Pasture & Plenty is a meal kit service and farm-to-table deli & catering company on the corner of University and Highland on Madison's west side. Pasture & Plenty is inspired by the local farmers and producers in Wisconsin, and are committed to making high quality, all-natural, plant-based or pasture-raised foods that you feel great eating and serving to your family and friends. About 180 households subscribe to Pasture & Plenty's pick-up and delivery service. Recently, she has added customers based on Pasture & Plenty's meal kit service.
Edible Madison is part of the Edible Communities publishing network of more than 80 distinct culinary regions in North America. Locally owned and operated, Edible Madison is the first Edible publication in Wisconsin, and aim to educate residents and travelers about the importance of supporting local and the opportunities to participate in the region's food economy.
https://pastureandplenty.com/
https://ediblemadison.com/
https://www.linkedin.com/in/christymckenzie1/
hello@pastureandplenty.com
hello@ediblemadison.com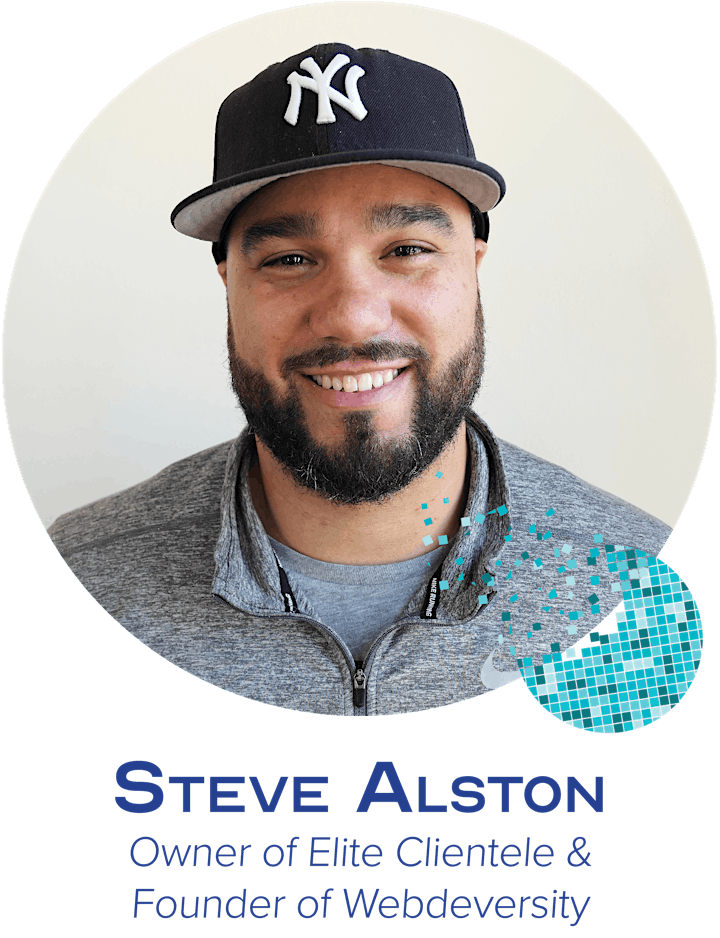 Steve Alston, Owner of Elite Clientele and Founder at Webdeversity
Steve Alston is the owner of Elite Clientele and founder of Webdeversity. Steve has an AAS in Digital Art and Design, 10+ years of experience in operations and management, and 5+ years of experience in Web Development and Design. He taught and graduated 4 of the YWeb Career Academy Cohorts at the YWCA and currently is teaching online programming courses.
Elite Clientele is the one-stop media solution. Steve has a wide experience in digital designing for diverse projects and extensive hands-on experience in working with the Adobe Creative Environment, including, but not limited to Photoshop, Illustrator, and InDesign. His expertise in non-linear and linear editing and motion graphic design, social web properties, as well as 3D modeling environments allows Steve to provide top quality media service.
Webdeversity is a group for our aspiring developers to network, share ideas, and converse about learning. Webdeversity welcomes all professionals and business owners to check out their work, ask questions, and find developers for professional projects. Steve guides this group of developers with his past teaching and programming experience. He has proficiency programming languages such as HTML, CSS, JavaScript, JQuery, React, Node.js, MongoDB, and API's.
https://www.facebook.com/ELiTECLIENTELE/
https://www.facebook.com/groups/636270517221425/
https://www.linkedin.com/in/eliteclientele/
salston@eliteclientele.com