Description
Once a month, entrepreneurs and experts gather around the lakeside conference table with bagels and coffee and talk about challenges that startups face. In March, Andrea Sreshta from Luminaid will be joining us to talk about how to effectively build and manage a startup team.
Managing a team is hard.
Most startups begin in a somewhat predictable fashion - you have a founder, or perhaps two co-founders. You work around the clock to develop, build and launch your business. But there (hopefully) comes a time where your team needs to grow in order to handle the workload and demand. So what's the best way to do it? What if you're bootstrapped and don't have an HR department?
Andrea Sreshta of LuminAID has firsthand experience of what it takes to strategically build and manage a small team of talented employees - on a budget. She'll be joining us on March 22nd at Coalition: Energy to share with us her tips and strategies for recognizing when to hire and how to pick the best teammates.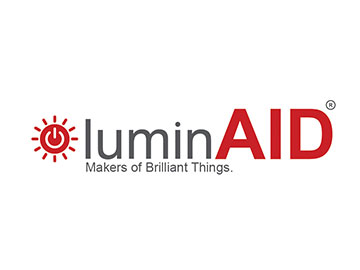 The LuminAID is a solar-rechargeable light that is waterproof, lightweight, and inflates to diffuse light like a lantern. The company was founded in 2011 by Anna Stork and Andrea Sreshta, who invented the technology in 2010 in response to the 2010 Haiti earthquake while at Columbia Graduate School of Architecture, Planning and Preservation.
The product has won first place in several business competitions, including the $100K Midwest 2013 Clean Energy Challenge, the William James Business Plan Competition, and the Chicago Booth School of Business Social New Venture Challenge. The technology is currently patent-pending under the United States and the Patent Cooperation Treaty internationally.
Andrea Sreshta is a current MBA student at The University of Chicago Booth School of Business and co-founder of LuminAID. Andrea previously worked in and studied design and architecture with an emphasis in project management. She also spent time as a summer associate intern at McKinsey and Company. She earned a bachelor's degree from Yale University and a Master's in Architecture from Columbia University prior to attending Booth. She is originally from Houston, Texas and currently resides in Chicago.
Join us on Wednesday, March 22 from 9am to 10:30am!
**Because this is a limited-capacity event, registration is open to founders and employees of startups only. Please note that the event starts promptly at 9am.