Description
"How to Build an Organization Where Everyone Loves to Work"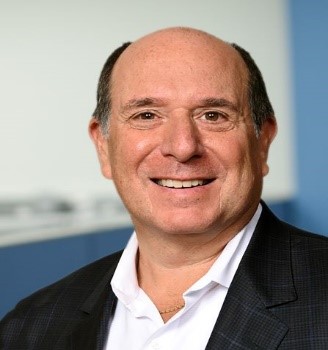 "I believe deeply that managing people is a privilege. I work toward this belief every single day as CEO. Our Kronos family is built on a foundation of trust and transparency, which has been instrumental to our success. I am exceptionally proud to be a Kronite thanks to so many inspiring co-workers."
Aron J. Ain
Chief Executive Officer
Chairman of the Board of Directors
Kronos Incorporated
Kronos CEO Aron Ain fiercely contends that great businesses are powered by great people and that there is a direct link between employee engagement, customer satisfaction, and business success – and he has proof. Since becoming CEO in 2005, Ain and team have put a laser focus on employee engagement as a growth strategy and saw worldwide employee engagement scores skyrocket as revenue nearly tripled to $1.4 billion.
Regarded as a pioneer in workforce management and human capital management, Ain has been instrumental in revolutionizing the way organizations manage their workforces with a new generation of products and services that empower employees to work smarter, work their way, and work in a modern cloud. Kronos industry-leading cloud, analytics, and mobile technologies are designed to serve global customer needs, increase productivity, manage compliance risk, and drive employee engagement.
Under Ain's leadership, Kronos continues to be recognized for its innovative product offerings, exceptional services, and energized Top Place to Work corporate culture around the world. He has been profiled by The New York Times about "The Incalculable Value of a Good Boss" and was featured in both Harvard Business Review and the HBR IdeaCast podcast series discussing Kronos' unique outlook on the employee experience and how the company works diligently to be a great employer. This continued recognition for the company's award-winning culture culminated in the 2018 release of Ain's debut book, "Work Inspired," which chronicles the Kronos employee engagement journey and imparts lessons Ain has learned for senior leaders, HR professionals, and people managers to turn employee engagement into a strategic weapon.
Passionate about delivering the experience that customers expect, Ain asserts that employee retention leads to loyal and satisfied customers. According to Ain, "Kronites who feel valued stay longer and develop a deeper understanding of and stronger relationships with our customers. It is their experience and knowledge that allows Kronos to deliver incredibly innovative products and a superior customer experience." Ain's focus on the customer experience is the reason that a customer-first orientation is a core value intricately woven into the fabric of the company.
_______________
Thank-you to our sponsors for their support of the New England Business Communities