Description
A Waterville Rotary Club event! Rotary Club guests are invited to attend for free; pre-registration strongly recommended to ensure a seat. Registratrion is required for the optional $10 lunch; payment for lunch should be given upon entry at the event.

Jess Knox will talk about how to build an authentic startup community in Waterville that create jobs, attracts talent, and expands prosperity. Communities across the world are discovering that cultivating authentic startup and innovation communities are key to transforming their traditional regional economies into one that features high-aspiration companies with customers all over the world. In this presentation, Jess will outline how Waterville and its region can do it for themselves and create net new jobs, attract and retain talent, and expand opportunities for increased prosperity. This session will cover what is at the root of those strategies, the tactics and strategies needed, and the community and cultural risk-taking to make it successful.
Presenter Bio:
Jess B. Knox is part of Maine Accelerates Growth, Maine Startup & Create Week and Venture Hall. Jess is an agitator, movement-maker and growth consultant for high-growth companies and high-impact organizations. He founded Olympico Strategies in late 2012 where he utilizes his diverse background to build transformational events, initiatives, and programs. After graduating from college, Jess spent 15 years, building grassroots organizations across the country. He also got his law degree and studied public organizational management along the way. In 2009, he was appointed by President Obama to serve as the Associate Administrator for Field Operations in Washington, D.C., and oversaw the delivery of all SBA programs through a network of 119 offices and 1000 employees from Guam to Bangor. After returning to Maine and founding his firm, he dove headlong into his passion for community building. In 2013, along with private startup clients across the country, he co-founded Startup Portland as a digital watering hole for entrepreneurs to connect, and he helped launch Startup Weekend Portland. In 2014, Jess began working with Blackstone Accelerates Growth to build intentional communities of innovation and entrepreneurship as well as founding Maine Startup & Create Week which now brings more than 3000 people from 27 states to Portland, Maine every June. He also helped launch Maine House of Genius and is a producer of television program Greenlight Maine. In 2015, he helped launched the country's most ground-breaking approach to building innovation communities: Maine Accelerates Growth. In 2016, he co-founded Venture Hall, an innovation center in Portland, which is cultivating and accelerating corporate innovators and startups with high-growth, high-impact aspirations from around the world. Outside of these initiatives, he serves as the President of the nationwide - Startup Champions Network as well as the local boards of The Treehouse Institute, Equality Maine, and the Maine Charitable Mechanics Hall. He lives in Portland with his wife Kate and two wonderful children, Edson and Lena.
Event Sponsor: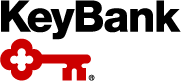 Media Sponsor:

Small Business Waterville is presented by the Mid-Maine Chamber of Commerce, TOCmedia, Waterville Main Street, Waterville Creates!, and Waterville Public Library.