Description
Are you a business owner struggling to reduce the cost of doing business?

Are you stuck not knowing how to grow your business revenue to increase profits?

Are you looking for more effective and efficient way to attract more business opportunities, leads to triple your sales?
If you answered YES to the above 3 questions as a business owner and entrepreneur, we have the solution for you.


Build a Multi Million Dollar Business
Here's my advice and gift to you reading this right now.

Stop blaming, complaining and giving excuses on why your business is failing and not growing. Stop depending on your government, clients or staff. No one owes you anything.

So, what should you be doing?



Create Multiple Streams of Income from your Business.
Now pay very close attention on how you can create both active and passive multiple streams of income that will lead your business to be come a Multi Million Dollar Business.



WE ARE LIVING IN THE DIGITAL AGE and this will lead to some major opportunities for everyone including you.

Are you ready to create multiple streams of active and passive income from your business?


---
Your Speaker –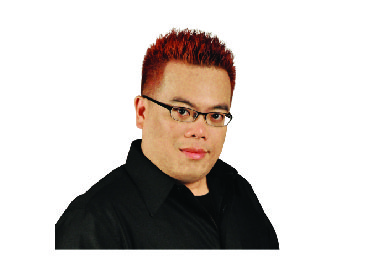 ERNIE CHEN,


Asia's No.1 Business Coach,
President/ Group CEO, ATCEN Education Group

Ernie serves as the Founder/ President & Group CEO of the ATCEN Education Group. Ernie graduated with a MA in Communication, BA in Mass Communication, Western Kentucky University, USA, and is a candidate for the Doctorate in Business Administration (DBA) from Asia e University, Malaysia. Ernie is an award winning entrepreneur and one of Malaysia's Prestige Top 40 under 40 award winner. He has more than 25 years of experience working with education, consulting, training, entertainment, events, media, communications, outsourcing, digital solutions and food & beverages industries. Ernie is a TV & Radio personality and renowned international speaker in Asia. In addition to that, he has also advised more than 500 corporate clients that include Multinational Corporations, Large Local Conglomerates and SMEs.

Ernie has also appeared in numerous radio and television commercials locally and internationally. He is an award winning director/ producer producing box office hit movies, TV programs ranging from dramas, comedy, TV commercials and corporate videos. Ernie has worked in nearly every performing capacity as an announcer, reporter, talk show host, man-on-the-street, television presenter, actor, emcee, writer, and music producer. His successes and achievements have been featured in TV1, TV2, TV3, NTV7, 8TV, Astro, Hitz FM, Fly FM, BFM, FHM Magazine, Channel V, The Edge, News Straits Times, Berita Harian, Harian Metro, The Star, The Sun, Malaysian SME, Sin Chew, China Press, Oriental Daily, Nanyang and many more.