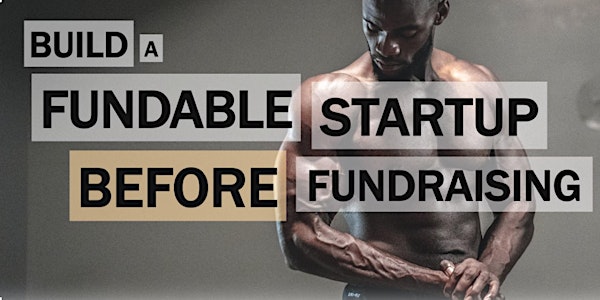 How to Build a Fundable Startup BEFORE Fundraising
Focus on fundability, not fundraising. Fundable startups get the best fundraising deals.
About this event
Too many founders chase startup funds before they are fundable. Premature fundraising results in wasted time and effort. Even if funds are raised, they come at lower valuation, with investor-friendly terms, often from less qualified investors.
Building a fundable startup requires seven key elements:
Foundation
Funding strategy
Validation
Execution
Talent
Metrics
Speed
Over 90% of startups fail. Learn how each of these seven keys dramatically improve your chance of success.
Fundable Startups provides coaching, training, and tools that helps founders build healthy, fundable companies. As a published author and a CEO, CTO or Tech VP of 5 startups with 3 exits, Sam Wong leads Fundable Startups in creating premium, deep-dive, visual training and tools to help founders with great execution.