Description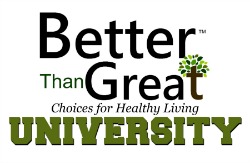 How to Bring Your Yard Back to Life with Microbes & by Detoxification
Learn simple step by step methods to revitalize your exhausted warn out yard by using non-chemical and nontoxic tools.
Instructor: Gary Adams
Entrepreneurship started at age eight with his own vegetable garden and he sold produce throughout his neighborhood. His passion for plants, organic soil, earth worms, specific aged chicken compost, microbes, and more led him to start a plant nursery at age twelve which exists today as Plant Place over fifty five years later. His lifelong research has taken him throughout the country and specifically growing Moringa the past nine years in Florida and Hawaii.
Class Cost: FREE
Space is limited - must make a class reservation to guarantee your spot.
For more information call (941) 753-6611
Hosted by: