Description
In collaboration with Futureworks NYC, we are excited to host a 3h workshop that covers the basics of what it takes to launch a product related company. During this workshop, you will develop an entire roadmap and launch a fictive company, or your actual idea. The workshop will be broken down into 5 steps with a short interactive session after each step.

Step 1 - Validate your idea - 30 min
Step 2 - Prototyping - 30 min
Step 3 - Market testing - 30 min
Step 4 - Branding - 30 min
Step 5 - Launch strategy - 30 min
Presentation and pitches.
Beer and networking
Teachers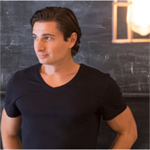 Taras Kravtchouk
Taras is a multi-disciplinary designer and founder of Gravity Hill - an award winning design agency. For over 10 years, Taras has worked with Fortune 500 and launched multiple startups.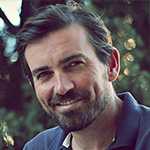 JC Jung
JC is a serial entrepreneur, standing at the crossroads of innovation and niche markets in various industries and regions. JC' has an affinity facilitating business development and combining talented teams to bring ideas to life.
About CraftsmanAve
Craftsman Avenue is a community of builders, creators, and innovators based in Brooklyn, New York. Through hands-on classes designed by local artisans, anyone can gain first-hand experience in something completely new. While working with some of the brightest minds in Brooklyn, we've created a studio space that provides room to put our ambitions into action.

About Fureworks
Futureworks Shops provides New Yorkers with prototyping and production credits, access to coworking opportunities, studio time, mentorship, and events across the city. At each of the Shops, you'll find advanced manufacturing machinery, an engaged, supportive community, and expert leaders. No more wondering where you can create the next great product or iterate on your existing one. It's all right here. Futureworks Shops is part of NYCEDC's Futureworks NYC initiative and is spearheaded by SecondMuse and Imagination in Space.

Futureworks NYC is a key component of the City's Industrial Action Plan to help emerging and existing manufacturers promote, adopt, and create advanced technologies and increase local production. To ensure these technologies are made accessible to all New Yorkers, New York City Economic Development Corporation (NYCEDC) created Futureworks NYC as a platform of shared resources from educational programming to access to equipment and space, and connections within the growing community.