How to Boost Media Through a Digital Press Release with Carolyn Bendall @ Digital Citizen University

Thursday, September 3, 2015 from 11:00 AM to 12:00 PM (CDT)
Event Details
How to Boost Media Through a Digital Press Release 
 Topic Includes:
What warrants a press release

Developing Your Presence via Online Publishing

Developing Your Presence via Print Media

Radio and Television will follow, How?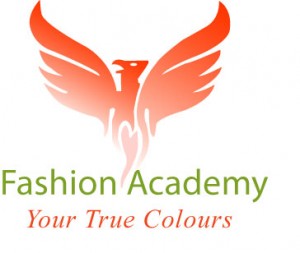 About Carolyn Bendall
Carolyn Bendall is the President of Fashion Academy, and has been a Total Image Consultant for 15 years. She has produced the Fashion Stage for the Southern Women's Show and Memphis Woman Expo; produced Wolfchase Galleria Race for the Cure Fashion Show; appeared numerous times on Memphis' morning CBS show, Live @ 9; does a monthly makeover the Commercial Appeal; and teaches color analysis certification classes all over the country for Fashion Academy.
With over 20 years experience in private non-profit coaching, Bendall is now providing Life Image Coaching services for those who are trying develop traits within themselves, improving their daily life. It is a goal-oriented program done virtually or in person (Memphis area only).
Fashion AcademyShe has been a featured speaker for many businesses including Fed Ex Headquarters, Fed Ex Trade Networks, Servicemaster, Kika Paprika Clothing, Sam's Town executives and bartenders/waitresses, Slam the Runway with Michael Maddox, and many others. Bendall does seminars, lectures, and personal consultations. For seminars and lectures pricing, including travel expenses, Click here, or contact Fashion Academy at 901-872-8980 or cbendall@fashionacademy.biz.


About Sherri Henley
Successful entrepreneur, Founder & CEO of Business Over Coffee International (BOCI), Sherri Henley has mastered the art of digital citizenship. In addition to effectively managing one of the world's fastest growing online business networks, Sherri hosts regular radio & television programs on BOCI Radio, BOCI TV and The Sherri Henley Intelligence channel using social media intelligence. Twice named as one of author, Germaine Moody's 50 Favorite People, Mr. Moody says, "Sherri is a collaborative leader by example." Her latest book, The Power of Collaboration in Business, featuring eight contributing authors in addition to herself, is a true testament of her mission to foster connections, collaboration, exposure and business growth. Sherri is also published periodically in several magazines as a social media specialist and teaches her craft through private coaching. 2014 was the launch pad for iShare Agency featuring renowned experts in business. 2015 features newest books; Digital Citizen 101 – Harnessing the Power of Your Audience…and more!
Sherri serves as the program director for the BOCI Professional Boost Program, a mentoring initiative to invest in up & coming professionals and entrepreneurs…and help women in business. As a result of her work to Bring Everyone Together, Gubernatorial and Mayoral Proclamations now proclaim the first Thursday in December annually, "BRINGING EVERYONE TOGETHER DAY."
Sherri contributes to University of Memphis, Fogelman College of Business and Economics among others through periodic speaking, training and development in social media intelligence. Sherri has also received awards for excellence in business from other reputable educational sources.
Sherri's social media expertise will deliver an experience that will motivate and equip her audience to expand their digital influence and develop a global reach. A stand-out among professional women; Whether making money through business coaching or developing people in general.
Have questions about How to Boost Media Through a Digital Press Release with Carolyn Bendall @ Digital Citizen University?
Contact Sherri D. Motes
Organizer
Sherri D. Motes
Sherri D. Motes, Author and Founder of Come Into Your OWN is a speaker, digital strategist, collaborationist and a Mother. 

Come Into Your OWN books - A 31 Day Experience and A 31 Day Leadership Transformation (co-authored by Sherri D. Motes and Gordon Tredgold, Author of FAST) have been touted as "The People's Book(s)" by CBS Anchor and OWN Ally, Marybeth Conley. Sherri has authored additional published books, and is featured periodically in magazines and op-eds as a digital strategist and business columnist.

Sherri invests valuable resources into people for sustainable success by coaching them to discover their authentic voice, craft a strong message that resonates, and then, share their exclusive story with confidence and poise. Each level is ultimately accomplished through sweat equity combined with consistent implementation of a customized digital strategy.

Sherri trains clients through private, group and corporate sessions as an impetus to increase social media intelligence. Contributing to University of Memphis, Fogelman College of Business and Economics, among others, through periodic speaking, training and development, Sherri has received awards from a variety of reputable educational entities.

As Founder of parent company, Business Over Coffee international (BOCI), Sherri D. Motes has mastered the art of collaboration through digital citizenship. She has hosted regular radio and television programs on a variety of media channels including @KWAM990, a CBS affiliate, as Co-Host of The Marybeth Conley Show.

As a result of her work to Bring Everyone Together, the mission of Business Over Coffee International, Gubernatorial and Mayoral Proclamations have proclaimed the first Thursday in December, Together Strong Day, over a five year period.