Description
About the event:
Are you looking to become a UX designer? Even though demand for user experience professionals is quite high, it can be tough to break in. Join this interactive (fireside chat) session with The Economist's former UX Lead, who will talk about the journey, key roadblocks and how to overcome those to effectively transition into a UX role.

The speaker: Danny Setiawan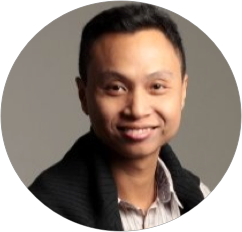 Danny Setiawan is a UX Consultant and Coach at CoCreate Consulting and former UX Lead at The Economist. He has 15+ years of experience in product design field that ranges from hands-on role to putting in place and optimizing a UX practice (hiring, coaching and establishing processes). Danny has managed various sizes of teams (up to 17 people) and worked with established brands such as The Economist, Yahoo! and Microsoft as well as startups like GeoCV, Navigine and Contently.
Event Format: Interview / fireside chat (Interactive, with occasional questions from audience)
Schedule (approximate):
6:30pm - Check-in and mingling / networking
7:00pm - Interview / fireside chat + Q&A
8:15pm - Mingling / networking
Takeways:
Meet experienced UX practitioner, learn about their background and get advice on your career
Meet cool UX people
What skills you really need to get the job
How to build the skills and work experience everyone wants
What the biggest roadblocks and potential solutions are when transitioning into UX
How to make yourself more hireable and stand out from other candidates
Effective job search strategies and how to prepare for interviews