Actions and Detail Panel
How to Become a Star Performer in Tech
Sat, February 25, 2017, 2:00 PM – 4:00 PM EST
Description
[NYCCEO] From Google Exec to Leap.ai Founder, Dr. Richard Liu Talks about How to Become a Star Performer in Tech Companies
Every star shines in her own way, and there are many factors in common among the star performers. Drawn from his very own experience at Google and numerous interviews with executives in top-notch tech companies, Dr. Liu will share his insights on key factors to become a star performer in Tech based on experiences as an entrepreneur, investor, and former Google Engineering Director. He also offers a framework to bring the insights to life and guide your career planning, development, and leaping to a new height.
As a Google executive and current startup co-founder and CEO, and talk about the challenges and learnings in starting a company.
Interesting topics that will benefit our audience, including but not limited to:
1) What makes to be a Star Performer?
2) How do I select the right company so that I have best chance to become a Star Performer?
3) Experience of kicking off a startup for a relatively senior person;
4) How to identify the right role in tech and strive to succeed
[Speaker Bio]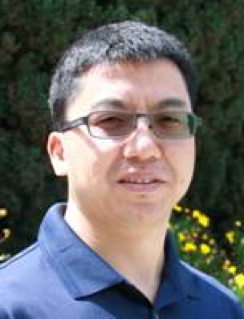 Dr. Richard Liu is a technology executive, entrepreneur, and investor. He was an Engineering Director at Google before he started his own company Leap.ai earlier this year. In the seven years in Google, he was a key leader in a wide range of product areas from Enterprise Search, Shopping, Offers to Project Fi. In Leap.ai, he is building a career development framework to enable people to leap to their dream career. Dr. Liu is also a partner at TEEC Angel Fund and Tsingyuan Ventures, which invested in over 150 startups including two unicorns.
Dr. Liu obtained his Ph.D. in Electrical and Computer Engineering from University of Florida and MBA from Southern Methodist University. He earned his master's degree from Tsinghua University and bachelor's degree from Sichuan University.
Early bird ticket: $15
Regular price: $20
Snacks and Drinks will be provided
Location: Lair East, 424 Broadway, Suite 602, New York, NY10013