In this online workshop on Everyday Leadership, learn how to become a leader that gets things done.
About this Event
The world doesn't care about your plans. It sounds harsh, but it's true.
You might have ideas about how to improve a particular process in your work, or a grand vision to take your business (if you run one) to the next level. However, nothing will come of that until you take consistent action and produce problem solving results.
In business, whether as a professional or entrepreneur, your ability to motivate others to take consistent action that produces results will define how well you succeed as a leader. This starts with developing incredible discipline within yourself and understanding all aspects of the responsibilities that come with being a leader.
To get started, here are the top 5 responsibilities of a leader, that you'll need to fully understand:
Becoming disciplined takes practice. Sadly, many professionals don't succeed in leadership or management because they fail to take action, or are busy with the smaller responsibilities.
In this event on Everyday Leadership, we're going to introduce you to the one key skill that is necessary for ANY leader to be successful with communication, delegation, strategic planning and all the other responsibilities that come with being in a leadership position. We'll show you how to develop this skill and practice it daily. Along with a 5-step process for managing stressful professional situations and keep those you lead productive.
Attendees of this event will get a 5-Part Leadership Download package with attendance in the workshop. Enroll now!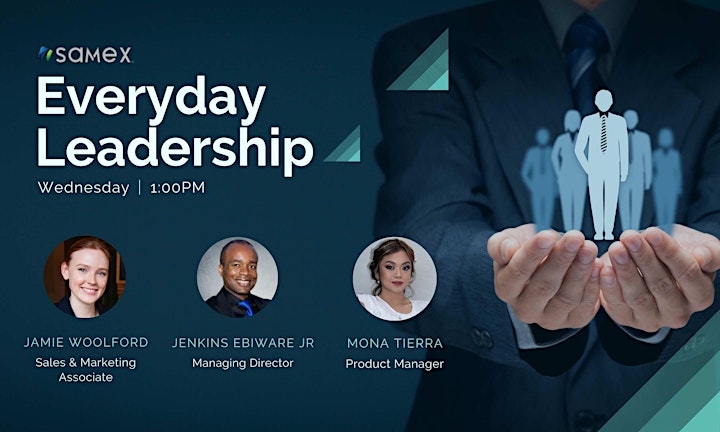 What is Focused Leader?
In addition to your seat in our Everyday Leadership workshop, the Focused Leader ticket enrolls you in an online leadership training program in Agile Project Management. In this program, you'll learn the fundamentals of agile project management, and get hands-on experience solving real-world examples and cases designed to increase your leadership skills in project management.
How does Focused Leader Work?
On the day of your Everyday Leadership workshop, you'll get one year of access to our online active-learning platform, where we'll guide you through 10 immersive lessons over the course of 5 days.
You'll complete daily action items, get hands-on technical training on project planning, task delegation and more. You'll also learn:
The bare minimum needed to start a successful project
How to create milestones and project stories
How to create estimates and break stories into tasks
Agile task tracking and how to coordinate scrum meetings
How to present to shareholders and understanding Gantt Charts
The overall success of any project or initiative in business is determined by its leaders. The Focused Leader training allows you to develop each of the skills that are necessary for leadership in a hands-on, online environment, where you can repeat as often as you like to challenge yourself in each of these areas.
Are Certificates Provided?
Yes. Focused Leader attendees will receive a Certificate of Completion and endorsements to showcase your leadership and technical management skills.