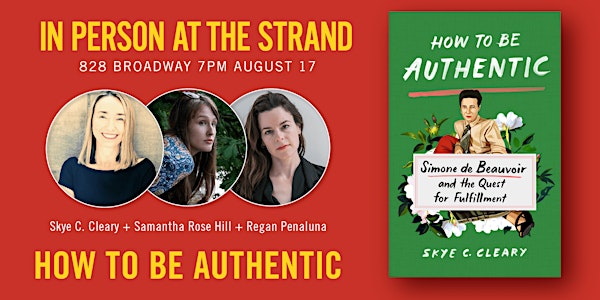 How to Be Authentic Panel with Skye C. Cleary
Join us for an in-person event with philosopher and writer Skye C. Cleary for a panel discussion of her new book How to Be Authentic
When and where
Location
Strand Book Store 828 Broadway 3rd Floor, Rare Book Room New York, NY 10003
Refund Policy
Contact the organizer to request a refund.
Eventbrite's fee is nonrefundable.
About this event
Join us for an in-person event with philosopher and writer Skye C. Cleary for a panel discussion of her new book How to Be Authentic: Simone de Beauvoir & the Quest for Fulfillment. Joining Skye C. Cleary in conversation are authors Samantha Rose Hill and Regan Penaluna. This event will be hosted in the Strand Book Store's 3rd floor Rare Book Room at 828 Broadway on 12th Street.
Can't make the event? Purchase a signed copy of How to Be Authentic here.
STRAND IN-PERSON EVENT COVID-19 POLICY:
In-person events will be presented to a fully vaccinated and masked audience. All patrons over the age of five will be required to show proof* of having completed the COVID-19 vaccination series at least 14 days prior to the date of the event.
*Proof of vaccination will be defined as either an original vaccination card, Excelsior Pass or its equivalent. We will be checking to ensure compliance with the 14 day waiting period post-vaccination.
Registration will be required online. No tickets for entry will be sold at the door.
--------------------------------------------------------------------
An illuminating introduction to the philosophy of Simone de Beauvoir and its relevance to modern life.
In an age of self-exposure, what does it mean to be authentic?
"Authenticity" has become attenuated to the point of meaninglessness; everyone says to be yourself, but what that means is anyone's guess. For existential philosopher Simone de Beauvoir, authenticity is not the revelation of a true self, but an exhilarating quest towards fulfillment. Her view, central to existentialism, is that we exist first and then spend the rest of our lives creating—not discovering—who we are. To be authentic is to live in pursuit of self-creation and self-renewal, with many different paths towards diverse goals.
How to Be Authentic is a lively introduction to Simone de Beauvoir's philosophy of existentialism, as well as an exploration of the successes and failures that Beauvoir and other women have experienced in striving towards authenticity. Skye C. Cleary takes us through some of life's major relationships and milestones: friendship; romantic love; marriage; children; and death, and examines how each offers an opportunity for us to stretch toward authenticity. While many people don't get to choose their path in life—whether because of systemic oppression or the actions of other individuals—Cleary makes a compelling case that Beauvoir's ideas can help us become more conscious of living purposefully, thoughtfully, and with vitality, and she shows us how to do so in responsible ways that invigorate every person's right to become poets of their own lives.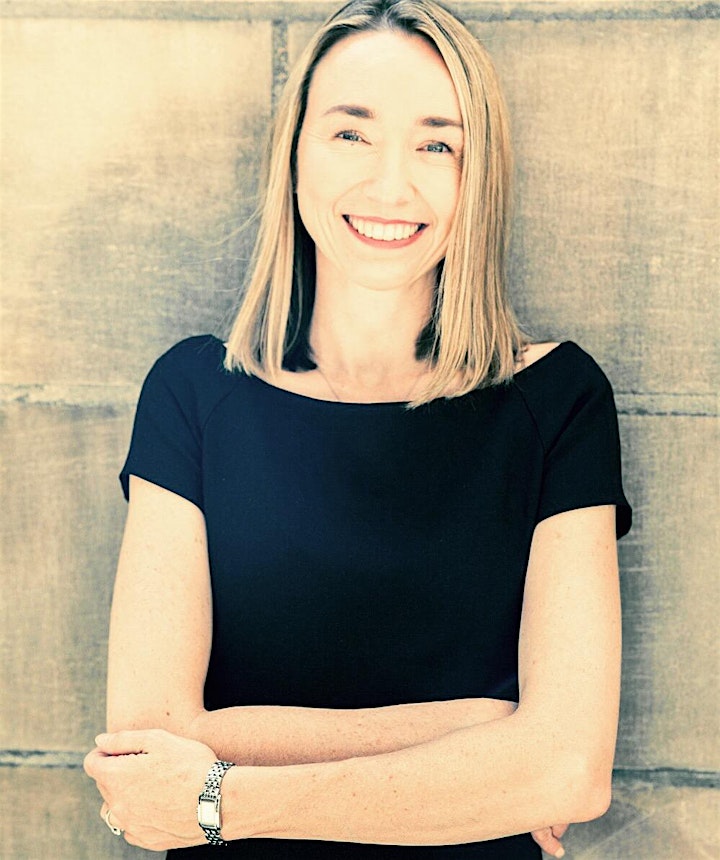 Skye C. Cleary is a philosopher and writer. Cleary is the author of Existentialism and Romantic Love and co-editor of How to Live a Good Life. Cleary's writing has appeared in The Paris Review, Aeon, The Times Literary Supplement, TED-Ed, and The Los Angeles Review of Books, among other outlets. She won the 2017 New Philosopher Writers' Award and was a 2021 MacDowell Fellow. She teaches at Columbia University, Barnard College, and the City University of New York.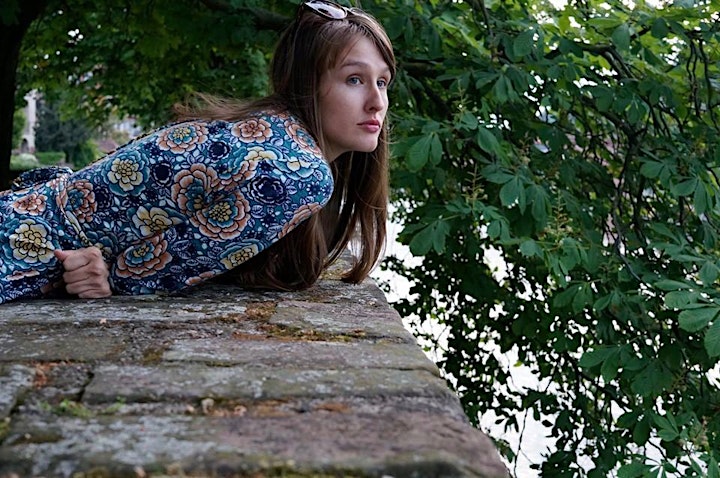 Samantha Rose Hill is the author of Hannah Arendt and a forthcoming book about Arendt's poems. Hill is a senior fellow at the Hannah Arendt Center for Politics and Humanities, and associate faculty at the Brooklyn Institute for Social Research. Her work has appeared in The Los Angeles Review of Books, Aeon, LitHub, OpenDemocracy, Public Seminar, Contemporary Political Theory, and Theory and Event.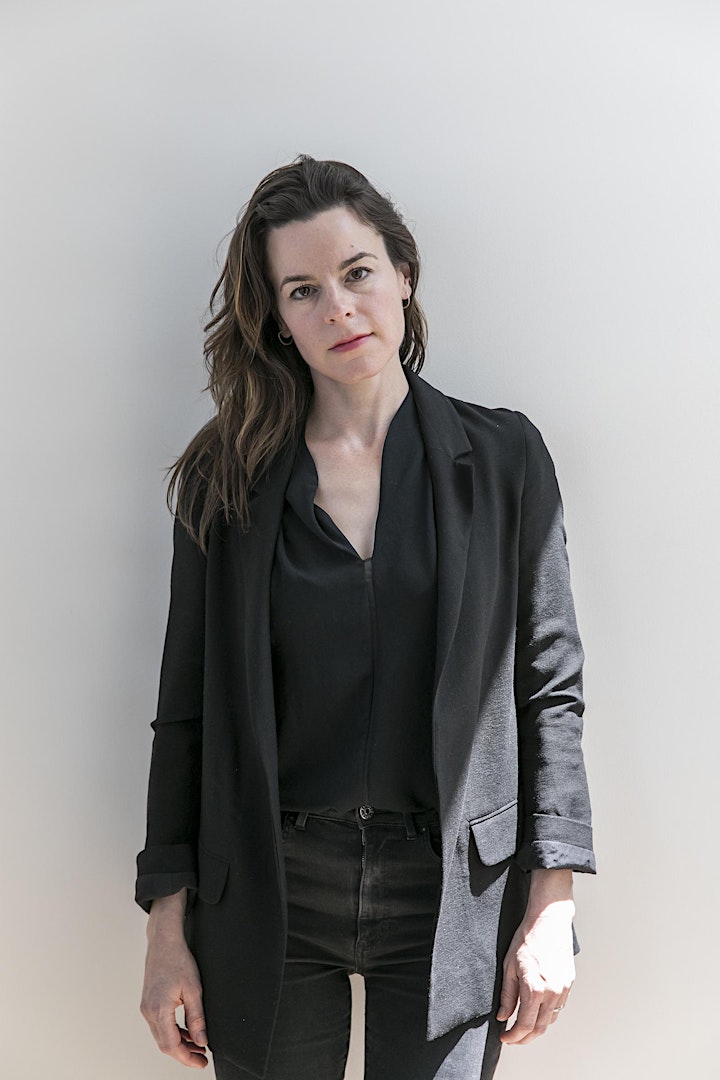 Regan Penaluna is the author of How to Think Like a Woman (Grove Atlantic, forthcoming 2023) about long-forgotten women philosophers that opens up an alternative history of philosophy. She has a master's degree in journalism from Columbia University and a PhD in philosophy from Boston University. She lives in Brooklyn.