How To Be An Enterprising Single Mom: Free Conference Call With Cassandra

Saturday, February 1, 2014 from 10:00 AM to 10:30 AM (EST)
Event Details
Featured Book - The Single Mom's Little Book of Wisdom, available @ Amazon. com and www.strategiesforempoweredliving.com.
In this free 30-minute conference call, Cassandra Mack will share some of her secrets that she uses in her own life as a business woman and a single mother from her book The Single Mom's Little Book of Wisdom that every enterprising single mom ought to know in order to uplevel her life and empower herself to be successful.

Are you broke, busted and disgusted and tired of it? Do you have a dream on the inside that you haven't acted upon because you have young children in tow and you are raising them solo? You need to be on this call. If you are an enterprising single mom or aspiring to become one, then you need to be on this call so you can learn the basics to begin creating the life and future you want for yourself and your kids. Sign up for Cassandra Mack's free conference call. today. Space is limited to only 50 people. See you there!
Here's what I'm going to cover on this call:
How Single Mom Scarcity Thinking is Holding You Back

3 Simple (Not Easy) Habits That Will Set You Up For Success and Increase

The Importance of Dreaming A Bigger Dream for Yourself and Your Kids.
 How Does The Free Conference Call Work?
1.) You sign up for the conference call. You'll receive an email confirmation from eventbrite

2.) You'll receive a separate email the day before the conference call with the special call-in number and access code.
3.) You call into the conference call from any phone at the sceduled start time and you're on the call. It's that easy.
About Cassandra Mack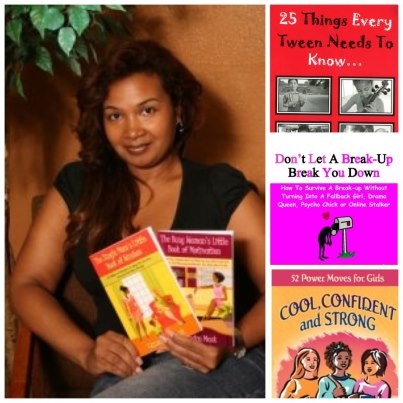 Cassandra Mack, MSW is a life coach, best-selling author, an entrepreneur and a mom on a mission to empower women and men to be savvy, successful and unstoppable. 
Cassandra is the founder of Strategies for Empowered Living Inc., a training/coaching/consulting company  that offers workshops, coaching programs and resources designed to help people succeed and shine. Cassandra has written more than ten personal development books that are widely used in the health and human services, schools, churches and women's organizations accross the country. Some of her pupular titles include: The Busy Woman's Little Book of Motivation, Young, Gifted and Doing It, The Single Mom's Little Book of Wisdom, From The Block To The Boardroom, and Don't Let A Break Up Break You Down. Some of the organizations Cassandra Mack has worked with include: The Support Center for Nonprofit Management, TIAA-Cref, CSEA, Kean University, Xerox, JP Morgan Chase, National Resource Center for Youth Services, Urban Leadership Institute, The Day Care Council of New York and the Archdiocese Drug Prevention Program. For more information about our company or your seminar leader, please visit our company website: www.strategiesforempoweredliving.com
Have questions about How To Be An Enterprising Single Mom: Free Conference Call With Cassandra?
Contact Cassandra Mack
When & Where

Your Telephone




Saturday, February 1, 2014 from 10:00 AM to 10:30 AM (EST)
Add to my calendar