Description
Are you looking to expand your network and don't quite no where to begin? Do you find yourself attending an overwhelming amount of networking events with little to no results? Are you not really a "people person" and dread having to put yourself out there? Building up your network as well as your personal relationships are key to growing your professional circle. This Effective Networking workshop is guaranteed to have you master conversations, gain new clients, tackle your concerns and create new connections while deepening existing ones.
Join us in this interactive workshop to practice the art of networking.
Takeaways:
Prepping before networking

events

How to maximize your networking

event experiences

Following up post events
Transforming business cards into dollars and lasting relationships
Facilitator: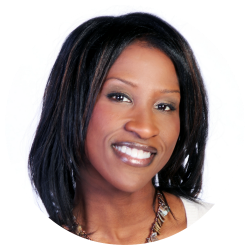 Claudia Thompson is President of her own networking events and training company Claudia Connects. She loves helping people grow and develop their businesses, while also helping them build relationships. Claudia is also a Director Consultant and Chapter Launch Director with the International networking referral organization BNI and has also been a sales/marketing executive with Kyocera Document Solutions for the past 14 years.
Claudia loves serving others and giving back to the community. She most recently served as the Director of Member Relations for the Boston Business Women and has previously sat on the board for the Women of Color AIDS Council, Self-Esteem Boston & YogaHope. Claudia also is the Founder and Organizer of Single Mothers United, is a mentor in the Mother Caroline Academy Mentoring Program and sits on the Board of the Boston Women's Fund.

In her spare time, Claudia loves spending time at home with her son Michael, traveling around the world, trivia nights and enjoying all types of Vegan cuisine. She also loves staying active by performing with OnStage Dance Com[any & Boston Bollywood throughout the year, running marathons and working out with the Boston-based free fitness movement November Project!

Public Speaking, Presentation and Communication Training. BostonSpeaks is dedicated to enhancing your communication skills to drastically improve your relationships, self-awareness and professional success. Learn more about you can improve your communication skills and public speaking through coaching and classes by visiting our website. www.bostonspeaks.com