Description
Have you ever considered starting your own business?
Join us at the BC Tech Innovation Hub on Monday, February 26th from 5:30 pm to 7:30 pm for an insightful evening, as you hear directly from four well-known speakers about their entrepreneurial journey, and learn about what it takes to achieve your dream of becoming a successful entrepreneur.
This event is a part of the Burnaby Board of Trade's Access Student Career Development Program | accessprogram.ca | bbot.ca
Agenda:
5:30 pm: Registration opens
6:00 pm: Event begins | Panel Starts
6:45 pm: Breakout Sessions
7:30 pm: Event Ends | Open Networking
This is an excellent opportunity for you to learn, connect, and network.
Pre-register now to reserve your spot!
The cost of participation is FREE and appetizers will be provided
Panelists:



Angela L. Hamilton
Angela is a CEO, and Founder of Quupe and an impact entrepreneur with a demonstrated history of leadership and inspiring people to action. As a proud supporter of young leaders and social entrepreneurship, Angela is a well known speaker, mentor, and partner with communities and organizations such as The National Zero Waste Council, Chasing Sustainability, the Social Enterprise Conference, Green Bricks Education Society, Impel, Enactus, BCIT, and Women In Tech.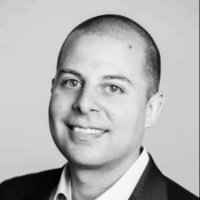 Ryan St. Germaine
Ryan is a CEO at BC Jobs with over 17 years of progressive experience within the Technology and Recruiting industries. He has built BCjobs.ca into the largest career site in Western Canada, and grew the site traffic to an average of over 1 million page views a month. Moreover, Ryan made a huge impact for the company as he earned 2015 Technology Impact Award Finalist for Startup of the Year, and 2014 Recipient of the Burnaby Business Excellence Award for Entrepreneurial Spirit.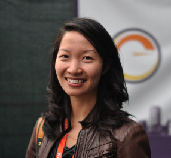 Jane Chung
Jane Chung, the Co-Founder and CEO of Perked!. Perked!'s mission is to bring the science of growing healthier, happier minds to your fingertips. Designed by neuroscientists and leading experts in the areas of mental health and well-being, they develop engaging, interactive mobile software that empowers individuals to take proactive control of their mental fitness.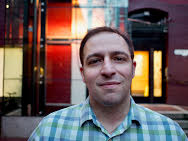 Rafael Reis
Rafael is the founder of Change Direction, a SaaS platform that helps individuals prioritize their finances. Before his startup, Rafael was an SME business consultant and a part-time instructor at BCIT (Business Data Analytics). By default, Rafael is always the go-to person to ask about personal finances. He discovered there wasn't any viable tools that allowed for individuals to assess their needs without bias.
Financial education comes in many different forms. Unfortunately, it is rarely equal across the board. Many people have learned how to manage their finances from conversations at the dinner table; some benefitted from their school providing basic lessons on budgeting and taxes, while the rest either will have to teach themselves or hope for the best. The inspiration behind the creation of Change Direction was the idea that everyone should have the opportunity to understand their finances without bias to ensure they are making the best decisions necessary.