Description

Think Productive USA is pleased to welcome best-selling author of 'How to be a Productivity Ninja' & founder of Think Productive, Graham Allcott, all the way from the United Kingdom for a special guest appearance in Portland, Oregon and the launch of Think Productive USA.
49% of professionals indicate they are overwhelmed with the amount of information and potential distraction they face in their work. Information overload is a big problem. It's no longer enough to just focus on "time management"; it's time to think about how you manage your attention and focus, you projects and actions and choices and habits. A Productivity Ninja is calm and prepared, but also skilled and ruthless in how he or she deals with the enemy that is information overload.
The ticket price includes lunch and a signed copy of Graham Allcott's best-selling "How to be a Productivity Ninja" book!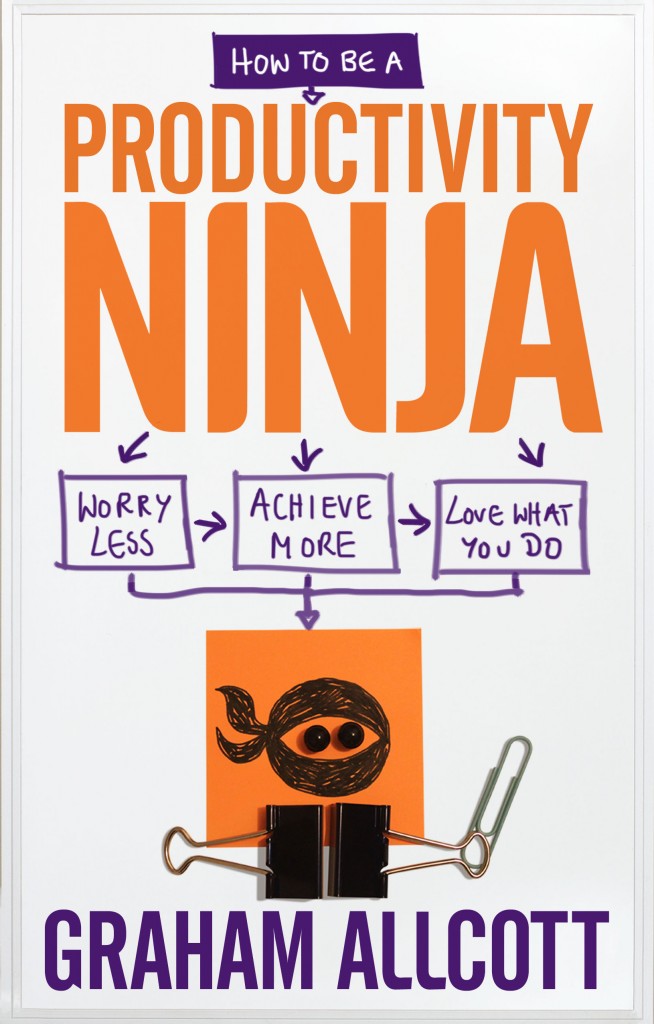 As the chief Productivity Ninja for a global productivity management training and consultancy company, Graham will share thoughts and experiences to help you think about ways to ensure you and your staff are performing productively, maintaining positive attitudes and preparing for brighter futures.
Join us for a few hours of reflection, inspiration, and motivation. Enjoy a chance to network with other business leaders and share ideas and strategies.
What You'll Discover:
The 9 characteristics of the Productivity Ninja

How to stop email and internet interruptions from sidetracking your whole day

Beating procrastination

How to replace demoralizing lists with a more productive personal productivity system

Fighting distraction and interruption

Staying focused, on task and in the zone

Replacing constant fire-fighting and confusion with a purposeful structure & plan

Managing your energy, concentration and motivation in a more sustainable way
What You'll Do:
Individual action planning and facilitated group discussion so that you leave the session with some practical tools to boost your productivity, reduce your stress-levels and ultimately make things happen in your work and life.
Who Should Attend?
Applicable to anyone whose role involves independent decision-making and organizing information (as opposed to manual or automated roles). Get inspired about Graham Allcott and the way of the Productivity Ninja via this 3 minute video.
Length / Format - 1.5 Hour Session with optional meet-up @11:00
11:00
Meet Graham and the Think Productive USA team.
11:30-1:00
Graham Allcott How to Be A Productivity Ninja workshop inclusive of lunch.
About Graham: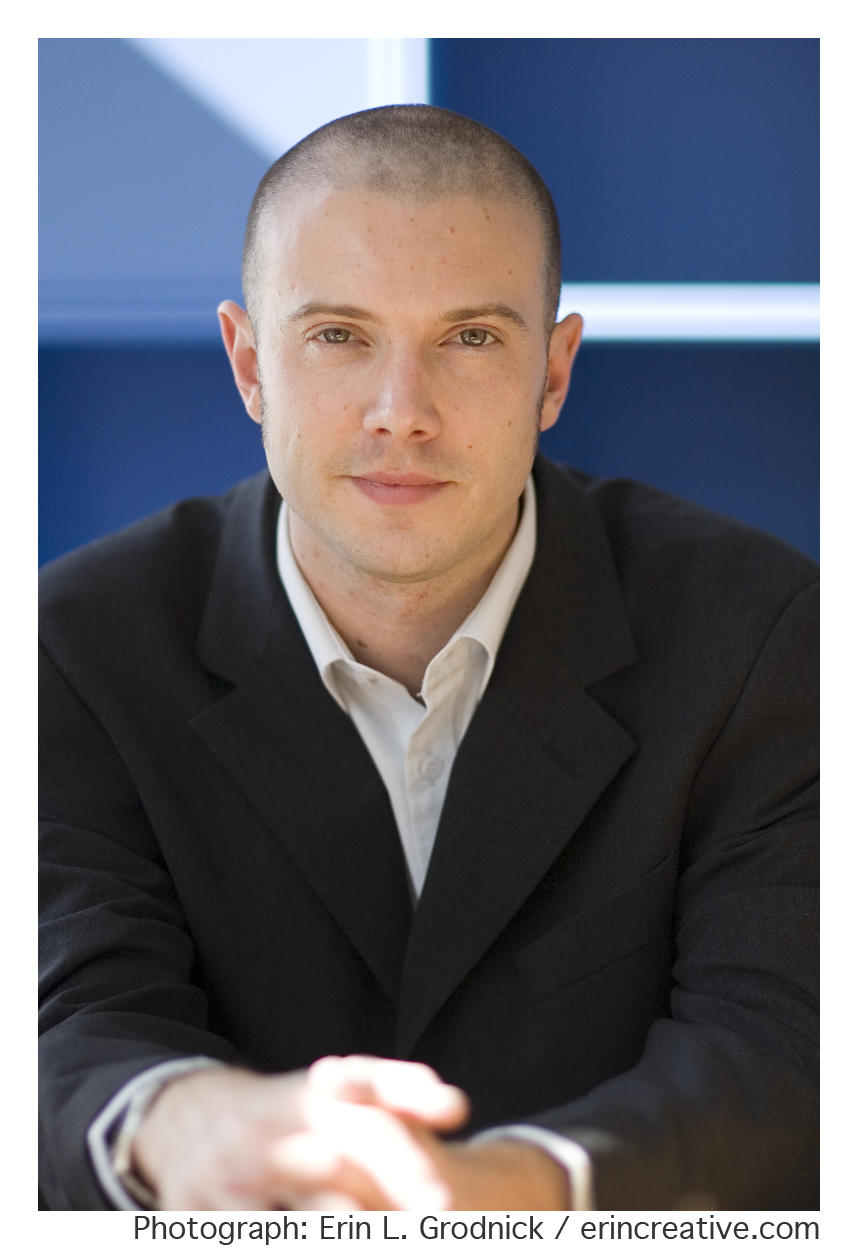 Graham Allcott is a best-selling author, speaker, social entrepreneur and the original 'productivity ninja'.

Armed with a mission to transform stuffy time management training courses into something more practical, human and fun, Graham founded Think Productive in April 2009. The company has since grown to spread the message of playful productivity across the UK and increasingly worldwide.

Graham is proud to be the best-selling author of practical books, 'How to be a Productivity Ninja', 'Introducing Productivity' and 'How to be a Knowledge Ninja', by Icon Books.

As a passionate social entrepreneur, previous roles include founding chairman of READ International, Chief Executive of Student Volunteering England and an adviser to the UK government on youth volunteering. He is currently a trustee of youth homeless charity, Centrepoint.

Graham lives in Brighton (UK) with his wife, son and cantankerous cat. And despite an intolerance of failure elsewhere in his life, he is an Aston Villa Football season ticket holder.
What Participants Say
"The ideas I took away from the workshop have proven extremely useful and have left me more able to tackle my workload in a calm and organized manner. I am currently working on a number of 'ninja' productivity traits and am pleased to say my whole team will be booking onto the next available course".
"Entertaining, engaging and personable.I have no reservations in recommending this Think Productive course".
"The Productivity Ninja workshop was a refreshing experience. Many courses / workshops which promise the same results are ineffective and frankly dull. The Ninja approach is fun, informative but above all relevant and easy to apply in daily working life".
Have questions about How to be a Productivity Ninja | Portland - Meet the Author!?
Call 541.788.7001 or email Think Productive USA
Organizer of How to be a Productivity Ninja - Meet the Author!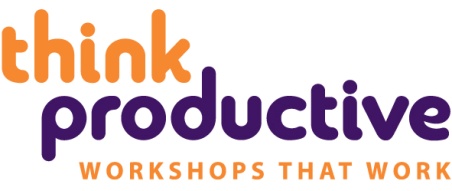 It's easy to be trapped in information overload, email clutter and 24/7/365 accessibility.  This can lead to negative impacts on performance, productivity, stress, happiness levels and profits.
Since 2009, when Think Productive was founded by best-selling author Graham Allcott, our range of practical, human and straight to the point workshops and coaching sessions have been improving the productivity of leading companies and individuals around the world.  Our workshops range in duration from 90 minutes to full day and help people manage email, attention management, stress reduction and of course, developing "Ninja like" productivity.
This business is now operating in Australia, UK, USA, Canada and Benelux.
For more information email hello@thinkproductiveusa.com or visit www.thinkproductiveusa.com
Or call the office on 1-541-788-7001