Description
Dear Valued Investors,

If you are keen to improve and sharpen your trading techniques, we invite you to attend our seminar by Royce Teh, a well-known mentor and professional trader with 18 years of experience. Do not miss this golden opportunity and register now!

Seminar Outline:
Introduction to futures market and global futures exchanges

Difference between futures and stocks

Introduction to local and foreign futures

Right way to select futures contract and the margin requirement

The first step to enter futures market

Money and risk management strategies

Technical and fundamental analysis

Benefits of futures trading
About the Speaker: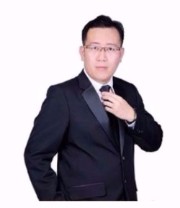 Royce Teh
Founder, BITD Strategy Sdn. Bhd.
A professional trader since 2001 with experience in local and worldwide futures products and has conducted over 3000 investment seminars and giving training for almost 13 years to private institutions, broker firms and private fund houses

Professional in Technical & Fundamental Analysis for short term and long term trading strategies in the financial markets with 18 years of experience

He has successfully developed a futures trading technique known as the "Price Traps" which mainly focuses on Strategy Analysis in the price action and market momentum
For more information, please contact us at 07- 5572188 or email to pfjb@poems.com.my