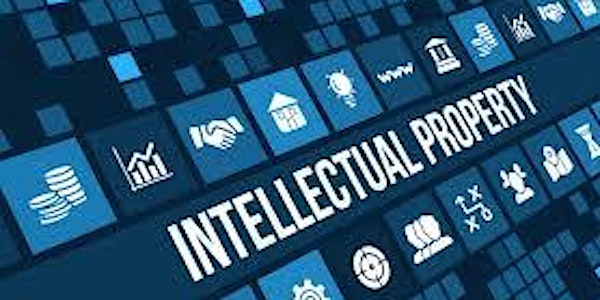 How to Avoid an Intellectual Property Disaster
The speaker will discuss how to avoid pitfalls and mistakes relating to intellectual property.
About this event
Organizational Sponsor:
Startup House
Need a place to stay short term in Silicon Valley?
Stay at Startup House in Palo Alto - the heart of Silicon Valley - for as low as $50 a night!
-Network, socialize and connect with entrepreneurs all over the world!
-Enjoy social events and startup and venture capital-related programming!
- Have access to world class amenities, iconic tech companies, top tier venture capital firms, Stanford University, etc. - all within walking or biking distance!
For more info, send an email message to:
siliconvalleystartuphousing@gmail.com
Put this in the subject header:
Silicon Valley Startup Housing
This is an online event. Participation is 100% online.
Participants can be located anywhere in the world.
This event is FREE to attend!
Hurry! Slots are limited!
(The login link will be emailed to Eventbrite registrants right before the start of the event.)
Intellectual property attorney Dr. Steven Colby will discuss ways a startup can benefit or be hurt by their approach to intellectual property. Emphasis will be on avoiding critical mistakes for your startup.
Steve will discuss:
1) The dark side
2) Owning your intellectual property
3) Avoiding others' intellectual property
4) Intellectual property benefits
5) Creating value
6) Power to the little guy
and more!
Please come with your questions, comments and scenarios.
About the Speaker:
Dr. Steven Colby is a partner and patent attorney at Rimon Law. He focuses on early stage startups and develops IP with a view of increasing company valuation. Steve received his Ph.D. from Indiana University, Bloomington, where he focused on the development and design of scientific instruments. He has over 40 published scientific papers and abstracts and holds several patents. Prior to becoming a patent attorney, Dr. Colby was director of product development for a scientific instrument company. His professional background extends to software and hardware development, website development, manufacturing management, electronics, sensors, measurement devices, control systems, mass spectrometry, chromatography, and bioanalysis.
For more info on Idea to IPO events, visit:
www.idea-to-ipo.com
@ideatoipo
https://www.youtube.com/@ideatoipo2  (videos of online events)