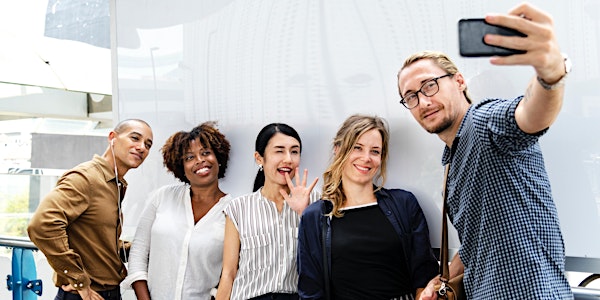 How To Attract The Real Estate Clients You Want (Free Webinar)
Oh boy! Not another social media class… Your right its not!
About this event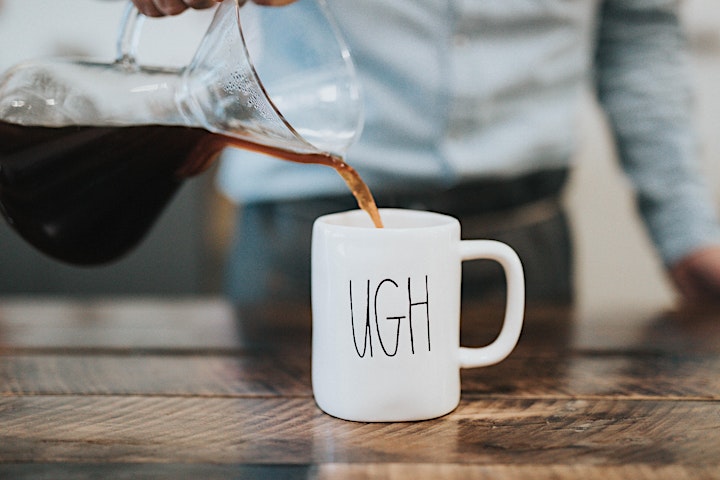 Let me ask you a few sincere questions? After the last social media class......
Have you defined your ideal client and target market?
What new apps/tools did you sign up to use?
Did you create your social media profile or clean up your business page?
Or are using a social media marketing service but you don't know what you are paying for?
How are you measuring your lead generation social media ad results?
If you are unable to answer any of these questions, or you have not started your social media journey; then this is the masterclass for you.
The goal of this masterclass is to show students how to operate a compliant yet effective and efficient social media campaign. While using free to low cost tools to manage their social media calendar, automate their lead generation, and supercharge their content for maximum engagement.
If you answer yes to any of these questions, then you should attend this free webinar + live Q&A to gain valuable information.
LearnwithTiffany.com is a collaborative group of individuals, organizations, educational institutions, industry representatives and businesses who have joined together to offer classroom, virtual and online training on a plethora of subjects.
*Surprise Guest Speaker!!!!
Join Us! Bring 3 Friends & Receive A Bonus!
Feel free to submit your questions in advance:
DM (Direct Message) us on Facebook, Instagram, and LinkedIn @LearnwithTiffany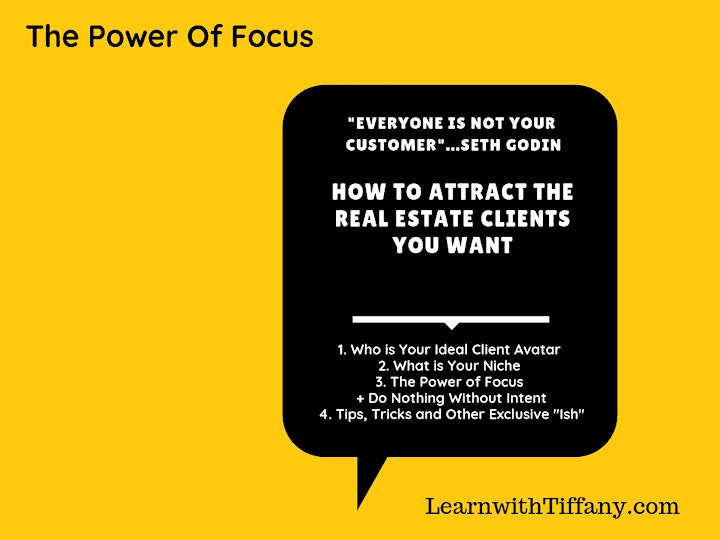 This Masterclass will cover:
The Power of A Client Avatar
Developing a content strategy + devise a inbound lead generation campaign
Creating a compliant social media campaign with google calendar + apps
Supercharge your social media marketing with automation
Tips + Trick and other exclusive shish.....
"We Help Entrepreneurs Start, Build, Grow & Scale A Profitable Business"
Our strategic educational partnerships with allows us to bring you the highest quality distance education available. Online courses can be accessed as your schedule allows. Our courses are all designed with special learning features tailored to adult learners and can be easily accessed through this convenient website.
About Your Instructor
An Associate Broker with BuyandSellwithTiffany.com at eXp Realty, LLC. As an active Realtor and Licensed Instructor, she puts her insider knowledge and over 20 years plus experience; in Real Estate, Accounting & Tax, and Business Management to work.
Tiffany's instructs courses in the following areas:
Real Estate Licensing + CE Courses
QuickBooks + Tax Preparation
CRM Software & Integrations
Business Soft Skills
Private Mentoring & Coaching Available
Here are is a brief video of agent testimonials who have attended a past workshop instructed by Tiffany.
Photography + Audio Disclaimer:
By registering for this event, I hereby grant LearnwithTiffany.com| BuyandSellwithTiffany.com| IamTiffanyWilliams.com & its subsidiaries, representatives and employees, the authority & right to take photographs, video and/or audio of me at any & all events hosted by such organizations.
I authorize all such organizations and their successors, assigns & transferees to copyright, use & publish any & all such photographs for social, print &/or electronic media & to use all such photographs, video and audio, with or without my name, for any lawful purpose including, but not limited to, publicity, illustration, advertising, marketing, & Web content.
This photography and audio authorization shall remain in full force & effect unless & until I opt out by affirmatively notifying the relevant organization in writing prior to an event hosted by such organization.