Description
SUMMER SIZZLE: Buy one, get one free

In this workshop, we will discuss evaluating your company's need and readiness to seek angel investment and the typical steps in that process. We will cover the pitch, common investment types, what investors are looking for, and more.

Presented by Joel Adams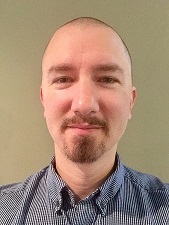 A native of Connecticut, Joel Adams relocated to Kentucky in 1992, where he attended the University of Louisville, earning his BA and MBA. In 2007, with three co-founders, he launched RJS, LLC, a distilled spirits supplier, and began his entrepreneurial career. He has led, partnered with, and consulted for start-ups and early stage companies in a wide array of industries, from hospitality to higher education, non-profits to logistics.
Since 2009, Joel has aided in fundraising, marketing, and operational strategy for a variety of companies, including one of Nielsen's top ten sweet red wines of 2013, a cloud-tech company in the midst of its Series A, and a Techstars mobility company. Joel is also very politically active, having run two US Congressional campaigns and provided media consulting and production to six campaigns, in his ongoing effort to improve the policy environment for entrepreneurs and investors.
Joel is also a lecturing professor of Entrepreneurship with the University of Louisville. He has taught business and entrepreneurship at Indiana Tech, JCTC, and Simmons College of Kentucky.
Joel serves as a long-standing board member for Venture Connectors of Louisville, where he coaches and mentors companies seeking to raise capital in the Louisville area. He regularly offers his time as both a mentor for students aspiring to entrepreneurship and as a judge for business plan competitions throughout the region.