How to Articulate the Value and Skills You Bring to Non-Academic Employers
How to articulate the value and skills you bring to non-academic employers - Translating your skill-set to terminology industry understand
About this event
"Career Success is acquiring the right knowledge and coaching guidance working in a field that makes you happy and fulfilled"
Ass. Prof. Tina Persson Author of the book "The PhD Career Coaching Guide"
While academic employers are looking for qualifications and experiences related to teaching, research, and publishing grants and awards, non-academic employers are looking for a combination of abilities, skills, knowledge, and culture fit for the organization.
Most likely, you have come across terms such as values and transferable skills but not knowing what they are and how to articulate them. Understanding your drives & motivation and interests and how you apply them in academia today will support you in your job transition—a deeper understanding of your transferable skills and how you use them to indicate your future job field.
😊 Don't wait! Register today
YOU will learn about attractive transferable skills non-academic employers' value and are interested in. You will also learn how you apply your transferable skills, thus what job area you most likely will find attractive and exciting.
📢 Take away from the master class:
Learn what transferable skills are and why they are so important
How to use transferable skills to explain what you want
Learn to connect your transferable skills to your drives & motivation
The 1.5-hour workshop is interactive, and Tina Persson coaches individuals and the group during the workshop. In addition, she shares tools and hands-on tips and tricks for you wanting to leave academia for a career in the industry.
Also, she shares her own story full of failures and experiences how she, as an assistant Professor started a new career as a Recruiter in the corporate world.
👉 I am excited to learn more about you and what challenges you seek to solve in your self-leadership career.
🥇 Guaranteed — Coached and Trained over 5000+ Professionals on a global level with measurable results. Deliver workshops and coaching at several top-performing universities and Institutes both in the US and in the EU.
💻ONLINE Event — This is a live and interactive ONLINE Masterclass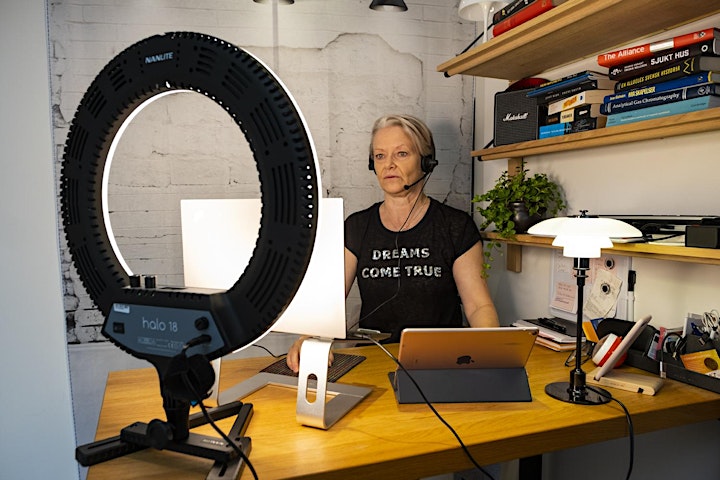 Organizer of How to Articulate the Value and Skills You Bring to Non-Academic Employers
Tina Persson, Docent is a career & Leadership Coach, Author, and Entrepreneur whose creativity, confidence, and tenacity have earned her the reputation as a dynamic leader. She is also an invited speaker facilitating seminars and workshops to PhDs professionals and early researchers alike supporting them in their career development. As a businesswoman, she is The founder of Passage2pro AB, Aptahem AB a biotech start-up company, featured over 20 scientific publications, inventor of 2 scientific patents, and the host of the PhD Career Stories podcast.
After spending nearly two decades in academia, Tina decided to enter the staffing industry, where she gained eight years of expertise working as a Recruiter and Talent Sourcer. Combining her multifaceted experience, she is adept at empowering researchers to pave their way to a smooth transition from the academic world to a fulfilling career beyond academia.
Tina is an experienced and recruiter and headhunter and she has supported over 1000+ professionals to a new job.