Description
Is a top US school in your future? How much do you know about top Liberal Arts schools in the US and how to stand out with extracurriculars?
Top US universities are the hubs of innovation and the best places in the world for accelerating ambitions and providing unmatched career-building opportunities.
The only problem is, the best universities attract the best talent and there's simply not enough room for everyone.
The application process is highly competitive but gaining admission is still possible, especially if you have the right guidance.
What will be covered at this event?
How extracurriculars can help you get into your dream school

The US universities to aim for

The employment, career and internship opportunities available to US university students

The affordability of studying abroad

The strengths and weaknesses of top US universities

The structure of US university degrees

The US university lifestyle

How to apply to US universities - exam scores, essays, interviews, case studies and more.
Who should be at this event?
Students in years 9-13

Parents who want advice on supporting their children to attend top-ranked US universities

Career guidance counsellors and school staff who are interested in learning more about how they can support their students
*Children under the age of 12 attend for free!*
Seats are limited so reserve yours now!
Speaker:
George Baxter | Harvard University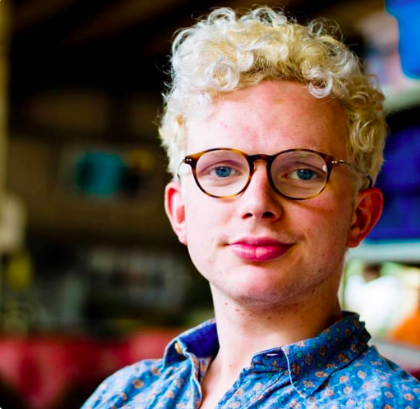 George graduated from Harvard College with a degree in Sociology and secondary field in African American Studies, his journey to the East Coast was prologued by a quick hop over the Atlantic, all the way from Brentwood, England. Applying only regular decision to a host of top colleges, he received a likely letter of acceptance from Harvard, and needed no selling on where to enroll! He performed in and music directed various musicals, played clarinet and saxophone in college orchestras, and sang for the Harvard University Choir and the annually-touring Harvard Krokodiloes, but he also managed to squeeze in positions with a Boston after-school tutoring program, a drug and alcohol peer advising committee, and an annual fashion show. George was able to discover and cultivate passions old and new, and with the support of a liberal arts environment, steer his future into directions that he once thought impossible – at Crimson Education, he hopes to deliver this same experience to those around the world who deserve the shot at chasing their best truth. In his 4 years of experience in the industry, he has helped international high school students develop application profiles strong enough to earn positions at colleges such as Harvard, Yale, Cornell, and Chicago, and is excited to join future students on their application journey to the USA and what it could hold in store.
We will also be providing an opportunity for everyone to have their questions answered and set up individual conversations with an academic advisor, to find out how you can give yourself the best chance of gaining admission to the world's best US universities. Check out our results here.
Got a question? Email us at europe@crimsoneducation.org.
Check out our YouTube channel for videos on careers and university campuses from around the world or visit our blog for excellent content on all things related to higher education and careers.
Follow Crimson Education on Facebook or Twitter or find us on WeChat at 'CrimsonEducation'.
Register now to secure this opportunity!