Description
AMA Madison's Craft Marketing Series continues on December 18, 2018 when Amber Swenor of Strategic Partners Marketing presents "How to Adapt Your Marketing for the Experience Era."
We're headed to Vintage Brewing on Whitney Way for our November event, which is just $7 for members of AMA Madison, and $10 for non-members. Admission includes one drink ticket.
Register soon—only 35 spots are available and this monthly event sells out fast!
Many thanks to our Craft Marketing sponsor, Winbound, for coordinating this great event.
About the Presentation
Over the last 20+ years, we've been experiencing the information technology revolution; becoming empowered to seek out information, available at our fingertips. But a change is happening… People no longer think of the internet, or a greatly designed and easy to navigate website, as a luxury, it's simply an expectation.
Today, it's not enough for your business to simply provide information online; your brand needs to stand for something, evoke emotion ,and take the customer on a journey. Enter: The Experience Era. Customers now desire a brand experience; to be engaged in meaningful customer journeys. In this talk, Amber will show you simple changes and new tactics that you can implement in your marketing to ensure that your brand is marketing effectively, for the era that you're in.
About the Speaker
Amber Swenor is the founder of Strategic Partners Marketing, a marketing firm that's fulfilling their mission to empower businesses in their marketing, by providing both brand strategy and marketing plan development, and implementation services including media strategy, digital marketing and PR. SPM has earned two Addy Advertising Award for Brand Messaging and a Branded Assets campaign. Amber fulfills her personal mission of empower and inspire others to pursue their dreams through Amberdella Coaching and Consulting where she helps entrepreneurs to get clarity and structure in their brand vision and strategy. She was a 2017 Brava Woman to Watch, In Business 40 Under 40 and is a 2018 Vital Voices International Grow Fellow. When she's not strategizing with clients, you'll find her rocking with her band, Morningstar.
About the Venue


Vintage Brewing is a family owned and operated brewpub in beautiful Madison, Wisconsin. Vintage Brewing features "elevated Americana" cuisine and an eclectic array of highly-acclaimed house-made brews. Locaed at 674 South Whitney Way in Madison.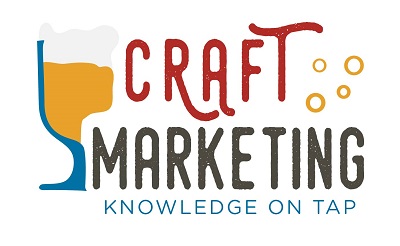 AMA Madison's 'Craft Marketing' Series
Craft Marketing features a local presenter at a different craft brewery, winery, or spirits establishment in Madison. You'll have the chance to learn about a wide range of marketing topics while meeting other industry professionals—all while enjoying spirits and light appetizers!
Thanks to our Sponsor