Description
One Day Only
Saturday, September 15th
980 Ponce De Leon Ave NE, Ponce De Leon Library from 10:15 AM - 12:00 PM
"How to Achieve Financial Independence"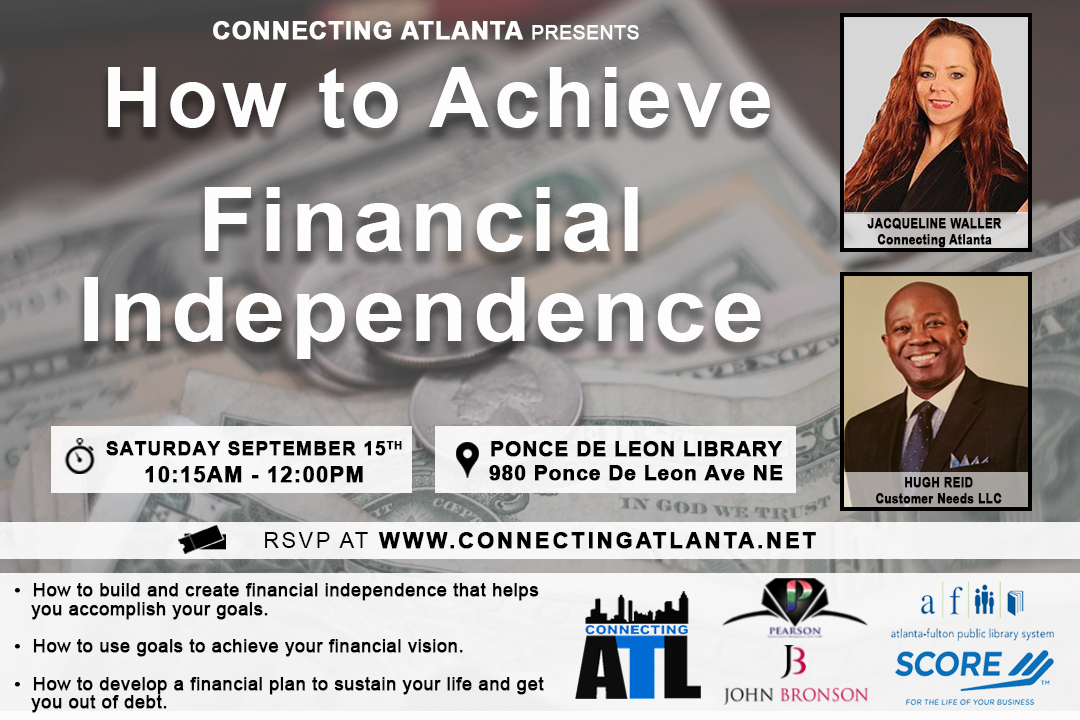 We will go over the following:
How to build and create financial independence that helps you accomplish your goals.
How to use goals to achieve your financial vision.
How to develop a financial plan to sustain your life and get you out of debt.
Please stop by our sponsor's website and say thank you for helping to make this event possible.