How to Achieve Explosive Growth with Your Current Key Customers

Wednesday, January 25, 2012 from 11:00 AM to 12:00 PM (EST)
Event Details
This call is open to the public; feel free to invite your friends and colleagues. You must register to receive call-in information.
How to Achieve Explosive Growth with Your Current Key Customers
Do you get all of the new business that you could get with your current best customers? Do your customers see you as a vendor rather than a strategic growth partner? Does your team spend too much time chasing new deals and not enough building your existing relationships?  Are your account managers frustrated by customers' budget and leadership changes and the slow pace of implementation? Do you have internal barriers to growing key accounts? If so, this call is for you!
Purpose:  Introduce fresh ideas about how to build the key customer relationships that lead to continual new business.
Who should attend? Entrepreneurs, executives, sales professionals.

Gary Vastola | Vice President  Marketing & Field Support, Xerox Managed Print Services Business Group | Xerox
Our Expert Guest Gary Vastola has been a Xerox Vice President for 11 years in marketing, learning, and strategy assignments.  He is responsible for industry analyst relations, market insight and competitive intelligence, and the development of global marketing and communication programs for Xerox Managed Print Services.  Gary is also responsible for managing the Xerox Focus Executive Program Office whose mission is to build strong, productive client partnerships with the Top 100 Xerox Corporate Accounts.

Karen Posey | Senior Consultant | Geehan Group
Our Expert Guest Karen Posey is Geehan Group's leader of the Executive Sponsor Program. Karen conducted the first comprehensive research on Executive Sponsor Programs and shares her outcomes with Fortune 500 companies.  Karen also provides thought leadership and execution around Geehan's other executive engagement programs, including strategic customer architecture, Customer Advisory Boards, and Executive Summits. She has helped improve sales organizations at companies including Dell, Harris Broadcasting, Jive Software, Juniper Networks, Standard Register, and T-Systems.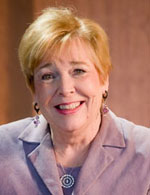 Barbara Weaver Smith | Founder | The Whale Hunters
Barbara hosts The Whale Hunters Expert Series Calls, bringing you fresh ideas for sales and business development in a whale hunting culture every month. Barbara is co-author of Whale Hunting: How to Land Big Sales and Transform Your Company (Wiley, 2008). She recruits the Expert Series guests and discusses the connection of their ideas to The Whale Hunters Process.

Talking Points:
What is "Executive Sponsor Program?"

What are the most effective ways to engage with your best current customers?

How does an Executive Sponsor Program work?

What value can an Executive Sponsor program bring to your customers?

 

How do you position your company to collaborate with your key customers on their future solutions?
Please join us and increase your new sales to key customers in 2012!
Organizer
The Whale Hunters
The Whale Hunters is a strategic sales coaching company that helps businesses grow fast by making bigger sales to bigger customers.