Description

How Technology is Revolutionizing the World of Art
If every corner of San Francisco is buzzing with tech innovation, what space is left for art in what used to be an artsy city? How is technology enabling new mediums for exploratory art? How is big data being leveraged for art? We are bringing artists, innovators, and the tech community on stage to discuss the opportunities and disruptions tech is bringing to the art scene. Can new media make art more expressive, accessible, and even more insightful?

Agenda:
6:00-6:45pm: Registration and pre-party

6:45-7:00pm: Introductions

7:00-8:15pm: Panel discussion and Q&A session

8:15-8:30pm: Networking session
Speakers: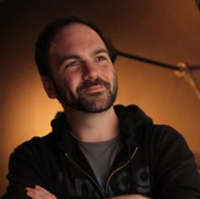 Matt Ganucheu, Director of Education, Gray Area (moderator)
Matt Ganucheau, Director of Education at Gray Area, is a San Francisco based artist, composer, designer, and educator. With a passion for exploring the boundaries of interactive digital culture, he creates physical and sonic environments that engage his viewers by evoking a deeply reflective internal space. Matt's role is responsible for creating innovative and exploratory educational programs that focus on the intersection of digital art and technology.
Over the course of his multi-disciplinary professional career, Matt has worked for software companies such as California Academy of Sciences, Apple, Native Instruments, and SEGA while teaching at educational facilities such as E'xpression College for the Arts and Cellspace. He has exhibited work internationally and has been featured in publications such as WIRED, CNET, Adbusters, and The Huffington Post.
Matt graduated from the Berklee College of Music with a Bachelor in Fine Arts in Music Synthesis and received his Master's degree from New York University's Interactive Technology Program.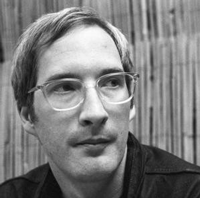 Barry Threw, Director of Software, Obscura Digital
Barry Threw is an artist and creative technology director working to incubate emerging aesthetics in immersive and interactive arts. He works in collaboration with institutions, artists and organizations at the intersection of technology and culture. Focused on forward-looking artistic projects creatively (mis)using experiential technologies, he leaves behind installation, performance and artifact.
Threw's work has been presented internationally at festivals including ORF Musikprotokol, Graz, Austria; Club Transmediale, Berlin, DE; Mutek, Montreal, CA; Cynetart, Dresden, DE; Siggraph, San Diego, US. His installation work has been shown at veunes including the Beijing 2008 Olympics, Sacramento International Airport, CalIT2 at the University of California San Diego, the Yerba Buena Center for the Arts, and the Gray Area Foundation for the Arts in San Francisco, CA.
Threw has worked with a variety of organizations stationed at the crossroads of art and technology — as Software Director for Keith McMillen Instruments, developing advanced technology to bridge traditional string instruments with the computer; Software Architect with Recombinant Media Labs, presenting multi-channel surround cinema at installations and festivals around the world; on the Board of Directors for the BEAM Foundation, seeking to spark a Western new classical music movement based on the technologies and aesthetics of the 21st century; and as a Technical Advisor with the Gray Area Foundation for the Arts, a San Francisco non-profit and digital arts gallery dedicated to building social consciousness through digital culture. He works with Fabricatorz to advance projects that evolving our cultural ecosystems through freedom and sharing. Most recently he is the Director of Software at Obscura, a San Francisco based creative technology studio specializing in the design and execution of immersive and interactive experiences worldwide.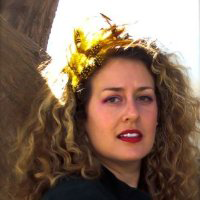 Danielle Siembieda, Digital/Technology Artist
Danielle Siembieda is an Art Practitioner creating works in the intersection of technology and the environment. Her experience broadens between arts marketing, curation and practice. Her portfolio of work spans out into Digital Art, Social Practice, Institutional Critique, Bio Art, Eco Art and Intervention Art. Most of her work includes an emphasis on the environment and technology. Her most recent project, "The Art Inspector" was incepted in 2009 as a method to reduce the carbon footprint of art. This project has been funded Silicon Valley Energy Watch to conduct energy assessments on artist's studios and take them through an eco-art makeover. She has been an artist in residence at the TechShop SJ where she create a body of work around cyborg politics and the anthropocene. Some of her other roles include being a board member of the Women's Environmental Art Directory; art consultant to the SF Department of the Environment, and outreach coordinator for CODAME Art + Tech. Siembieda has a MFA in Digital Media Art at SJSU at the CADRE Laboratory for New Media with a focus on green technologies, sustainable materials.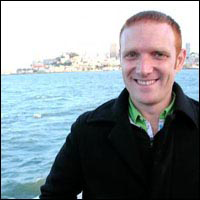 Scott Kildall, Digital Artist
Scott Kildall is cross-disciplinary artist who writes algorithms that transform various datasets into 3D sculptures and installations. The resulting artworks often invite public participation through direct interaction.
His work has been exhibited internationally at venues including the New York Hall of Science, Transmediale, the Venice Biennale and the San Jose Museum of Art.
He has received fellowships, awards and residencies from organizations including Impakt Works, Autodesk, Recology San Francisco, Turbulence.org, Eyebeam Art + Technology Center, Kala Art Institute and The Banff Centre for the Arts.

Special Guests: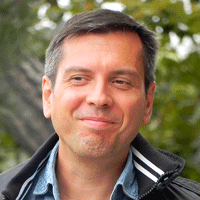 Denis Santelli, Digital Artist
Denis Santelli is a French Artist living in Paris. He holds a Master in Fine Arts MFA from the North French Higher Art School (Ecole des Beaux-Arts). He has participated in several exhibitions and won the Douai Painting Award in France. He got involved with Interactive Art, experimenting with algorithm, and sensors. He showed his work at RunMe.org, le Cube (Fr) and Rhizome.org. He taught New Media Art at National Higher Art School (Beaux-Arts) of Paris-Cergy and Interactive Media Design at the International Institute of Internet Research & Laboratories.
This digital painter is now focusing on the dialogue between Art History masterpieces and new technology issues (sensors, robotics, artificial intelligence, biology, genomics, digital medicine, nanotechnology). He expresses how the new technologies are redefining our humanity and he compares this with the historical change that occurred in Renaissance in Europe with Humanism. Thus, he combines classical Art concepts and new digital languages, like computer algorithms, Information and scientific visualization patterns. Denis Santelli makes a point on keeping an uncertainty between a painting and a machine rendering, because he's very close to the history of art and the gesture of paint. Instead of generative art, Denis Santelli uses a graphic tablet to maintain a direct feeling of painting, even within a whole technological environment.
His travels in Europe, China, San Francisco, and Silicon Valley increased his will to join an international community of Inventors, entrepreneurs, activists, leaders, engineers, technology gurus, investors, and scientists who positively impact the world. Three of his works will be exhibited on the walls of Parisoma from the Arts&Tech seminar. Celine Bonnet-Laquitaine, his agent in San Francisco Bay Area, will briefly present his new language and the artworks exhibited.
See more on his website: www.dsan.co

Daylighted
Daylighted is a San Francisco-based fine art consultancy and services company that creates and manages digital exhibitions of contemporary art by emerging and mid-career artists. Our mission is to bring a fresh, energized and unique art to wider audiences and inject new life into the standard model of how, when and where people interact with art.

To this purpose, Daylighted has created the SmArtGallery. It is the first-of-its-kind digital canvas installed in public spaces that seamlessly connects them to worldwide galleries and artists like a Pandora for art.