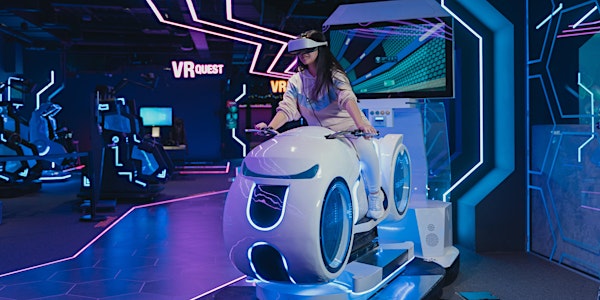 How Tech Can Make 2023 More Fun (Even Business)
Join the Austin Forum Tuesday, December 6, at 6:15 p.m. for a presentation and networking event on new and emerging technologies.
About this event
1 hour 30 minutes

Mobile eTicket
Technologies play increasingly key roles in making life more entertaining, more enjoyable--more fun! Yes, they were critical in enabling us to work safely during a pandemic (and helped us mitigate it with vaccines!), but life is about more than work—and even 'work' should be more fun, for employees and for customers. Join us for this special year-end event as we close out the year with information on new/emerging technologies (VR/AR, cloud gaming, robots, and more) and advice on how to integrate more fun into our lives, and even our companies and organizations, our products and services. Erik Summa of Dell Technologies and Finn Staber of Chicken Waffle will inform, educate, and entertain us about the many ways tech can contribute to increased fun in all aspects of our lives. Afterwards, our networking event will be at Valhalla E-Sports Lounge with drinks, snacks, and gaming! (And yes, there will be lessons for those who want help.)
And, thanks to our sponsor SXSW, one in-person attendee with the best question of the night will win a free badge to SXSW 2023!
Event Details
Agenda
Catering provided for in-person attendees from 5:15-6:15pm
5:15-6:15pm - Networking
6:15-7:30pm - Presentation
7:30-7:45pm - Q&A
8:00-10:00pm - Networking at Valhalla E-Sports Lounge
Location
This is a hybrid event that will take place virtually via Zoom and in-person.
In-person Location: Austin Central Library, 710 W. César Chávez St.
Registration and Attendance Instructions
All participants must register for this event via Eventbrite.
In-person
Join us at the Austin Central Library, 710 W. César Chávez St. Parking information can be found here. Per City of Austin orders, the Austin Public Library requires masks when indoors except when eating, drinking, or speaking/performing onstage.
In-person attendees will also receive all the Zoom information in case for any reason you decide to attend virtually instead. Virtual attendance details can be found below.
In-person attendees, please join us from 5:15 to 6:15 for networking and food. We look forward to chatting with you face-to-face!
Online via Zoom
Once you register via Eventbrite, you will receive the direct Zoom link on the confirmation page, and in your confirmation email. You will also receive the Zoom link in an email from Eventbrite two days before the event and at the event start time.
By registering you will also gain access to the Eventbrite Online Event Page, which will be accessible on this page at any time for anyone who is registered. Once registered, you will see an "Access link" button in the Location area to the right. You must be logged in to access this button.
Speakers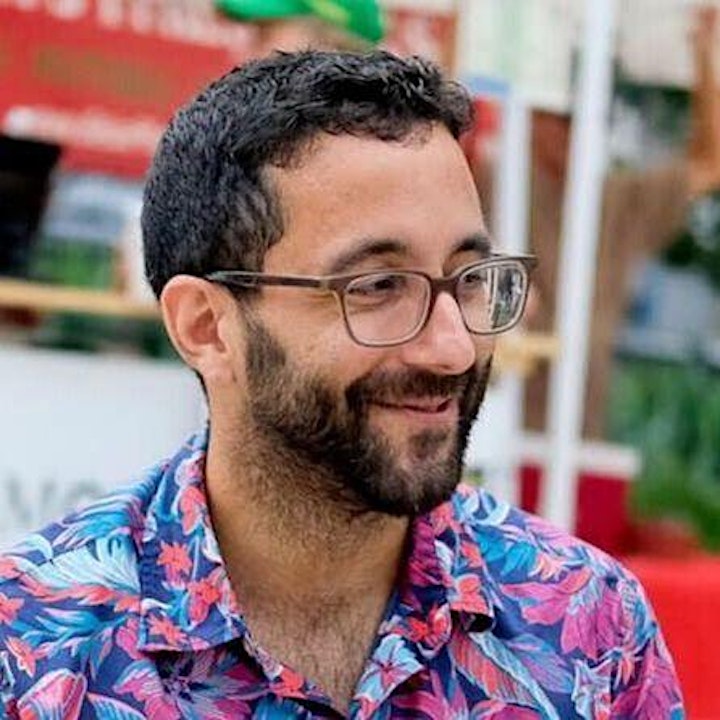 Erik Summa, Innovation Experience Lead, Innovation Studio, Dell Technologies
Erik Summa is an award-winning Experience Designer, specializing in creating new and innovative experiences that leverage touch, voice, gaze, gestures, biometrics, and more. He has 15+ years of experience in the creative industry and spent over five years of teaching and mentoring future experience designers.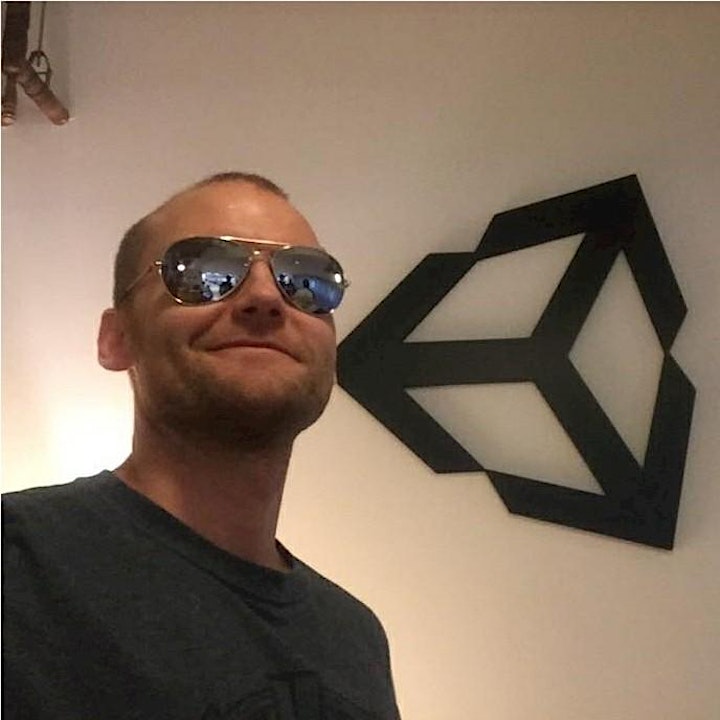 FInn Staber, Founder / Programmer / Designer, Chicken Waffle
Game Programmer/Designer with a diverse background in Visual FX, Animation, 3D Art, Level Design and Blockchain/NFT solutions. Primary focus on building advanced player controls for cross-platform games, and multiplayer eSports using cutting-edge VR and AR technology. Enjoys creating funny interactive experiences, and donates much of his free time to helping others.
Finn has launched multiple successful tech companies, and has developed award-winning video games, interactive educational content, digital marketing experiences and cyber-security solutions. He is the Founder of Chicken Waffle, and Co-Founder of WaveXR and Failed To Render. He has helped many studios ramp up, and has consulted for some of the leading technology developers in the world. He has worked with several Fortune 500 companies to help them build R&D efforts for XR. His experience with agile teamwork allows him to communicate well with other developers, and his experience as a decorated combat veteran of the US Army instilled the ability to work hard to accomplish difficult tasks.
Finn has worked as a voice actor for multiple games, animated cartoons and commercials. He enjoys networking with other skilled developers, and hacking the latest technologies/hardware to create awesome fun experiences. He has often volunteered his free time to teach game development workshops at numerous local schools and universities, and has helped organize developer meetups for the Austin Unity group, AR/VR Tools & Tech and Austin Game Devs (IGDA Austin).