Description
Blockchain, FinTech & Ai have become more than just buzz words. There are close to 10,000 companies in the world already implemented working prototypes of applications utilizing either or all 3 of these disruptive technologies. Close to US$100Billion has already been invested by top VCs into startup companies worldwide.
Attend this 2-hour 'mind-blowing' session by an international speaker, a certified expert, a serial entrepreneur, a leading blockchain voice on TEDx and the Co-founder of Blockchain Academy Malaysia. He will decipher and show you EXACTLY what is working right now (2019) and what you need to do quickly to benefit from Blockchain, FinTech & Ai.
This session is going to be in a relaxed casual atmosphere with interactive discussions and Q&A followed by a business networking session afterwards.

THE SPEAKER
----------------------
Amarjit Singh is a certified expert, a serial entrepreneur which has under his belt more than 15-years experience in IT hardware & software secutity. His work with IBM and Citibank in the past has given him a diverse experience working with real-world projects.
Certified Microsoft Engineer (MCSE)

Certified Bitcoin Professionals (CBP, C4)

Board of Director for IDACB (International Decentralized Association of Cryptocurrency and Blockchain).

Member of World Blockchain Association

Member of FAOM (Fintech Association of Malaysia)

Principal & Co-Founder of Blockchain Academy Malaysia.

First Malaysian to be conferred TEDx speaker in the topics of Blockchain, Fintech, Ai, BigData and DApps.

FREE GIFT (worth $79)
--------------------------------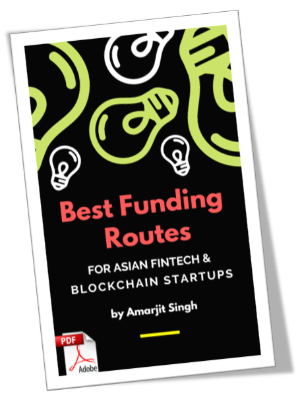 * Free gift will only be given to participants who've registered and physically attended the event.