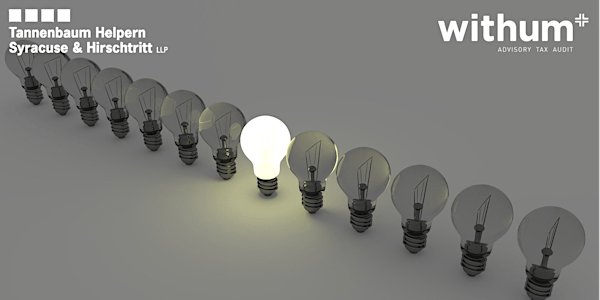 How staffing firms are coping with the COVID crisis and how to move forward
HR Roundtable: How mid-size staffing firms are coping with the COVID crisis and how to move forward!
About this event
Please join us for a virtual roundtable for Owners and Presidents/CEOs of mid-size staffing companies. In this roundtable, we will cover the latest guidance on how to calculate forgiveness and completing the PPP Forgiveness Application, "so we got approval to open up, now what do I do?", what will the new "normal" look like?, how can we be more productive with working remotely and is now the time to reevaluate our remote working technology?, what are some of the technology solutions, any new cash flow/liquidity/expense reduction ideas?, etc.
If you would like us to address a specific topic or question, simply send your questions to Jacob Weichholz at jweichholz@withum.com.
Speakers:
Guest thought leaders will include Bill Emerson, President, Emerson Group, Doug Klares, Chief Executive Officer, Infinity Consulting Solutions, and Jason Klimpl, Partner, Tannenbaum Helpern Syracuse & Hirschtritt, moderated by Michael Yarrow, Withum Staffing Firm Industry Leader. They will each weigh in and offer their insights on strategies, reactions, market conditions, and business trends of returning back to the workspace from a staffing company perspective. Also joining us will be Dan Mayo and Matt Walsh, Withum Tax and SBA leader. They will be available to answer questions and join in discussion with you.
Date:
Tuesday, June 30, 2020
Time:
12:30pm – 1:30pm EDT
Dial in information: 
Information will be provided in the Eventbrite confirmation email after you register.