Description
How SMEs Manage Their Finance?
Every Entrepreneur knows that the lifeline of a business is its Finance. How does an Entrepreneur manages his/her Finance to complement the business strategies, tactical executions and other initiatives to achieve the business objectives?
Very frequent, a business is managed by a biased set of values and practices. Such imbalance will only be realized when certain unhealthy signs and symptoms are experienced by the business. That moment of pain may be a little late to seek remedy, what will be worse is the inability of the Entrepreneur to diagnose the problem in order to treat the ailing business. Coincidentally, many businesses are working well with their existing modus operandi; until they try to expand or grow their business.
How well are you managing your finances? Are there any signs and symptoms that causes you worry or sleepless nights? Your business have problems sustaining, expanding, moving on to the next level, etc.?
---
TRAINER PROFILE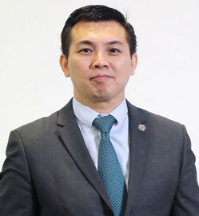 Gan Teck Hooi has over 18 years of experience as a qualified accountant in the professional and commercial environment with a keen eye on financial reporting, planning, change management and resource management. He started his career in 1998 as an auditor and was involved in many corporate financial exercises, which include due diligence audits, special audits and IPOs.
From auditing, he amassed extensive knowledge and experience in the accounting and finance discipline. His inherent charisma and competencies also contributed to his successful execution and participation in various department, subsidiary companies and termination of loss-making operations. He has diverse business consultancy. He is also actively involved in corporate financial management, planning & reporting, investment portfolios and joint-venture management. These two decades allowed him to see himself working with various cultures and business environment across the globe. Besides Malaysia and the Southeast Asian neighbours, he has hands on experienced working in China, Germany, USA, India Pakistan & Poland. Gan Teck Hooi is currently the Secretary General to International Council for SME and Entrepreneurship, Malaysia (ICSMEE)

---
Who should attend
Business owners

Professional managers (COO or GM)