Description
How Scottish Businesses can win in London and Internationally
A unique opportunity to hear from renowned experts on how to build an international business from Scotland.
We are delighted to bring together leading Scottish business figures to share their experience with an audience of local business leaders. If you are considering expanding into new markets then this is the event should not be missed.
The Scottish Business Network will also be delivering a "How to crack London and Beyond" workshop where you can hear about the practical steps you need to take to start expansion and truly hit the Global Market.
---
Schedule:
We will be welcoming attendees with Tea & Coffees from 10.30am for some pre-event networking.

10.30am T&C's and Networking
11am - Speaker - Tom McDonald Entrepreneur, Scale Up and Growth Specialist, Scottish Entrepreneur of the year 2018 - 7 Key points for a successful sales strategy

11.20am Speaker - Tom Marchbanks Business Advisor - International Markets - Tom will provide sound advice, practical help and how this can set you on the road to success in foreign markets

11.40am Speaker - Jennifer Robertson Managing Partner at Spey Communications - Shares her experiences and tips for working on a global stage

12pm - Panel session /Q&A with all speakers hosted by Russell Dalgleish Serial Entrepreneur & Co-Founder of Scottish Business Network

12.15pm - 12.45pm - Lunch/ Networking

12.45pm - 1.15pm - How to crack London and Beyond Masterclass with Russell Dalgleish

1.30pm - Event Close
Please let us know of any dietary requirements you may have ahead of the event.

---
Speakers: (more to be confirmed)
Tom McDonald - Entrepreneur, Scale Up and Growth Specialist, Scottish Entrepreneur of the year 2018
Tom McDonald is one of Scotland's top young Entrepreneurs. Tom has won many awards throughout his career including Scottish Entrepreneur of the year 2018. As a specialist in helping business create organic growth through dynamic and proven sales strategies Tom has oversaw some astronomic business growth that has led to not one but two Deloitte Fast 50 Technology awards including a 3rd place in the UK's fastest growing Tech companies and can also be accredited with a Top 100 listing in the Financial Times 1000 fastest growing European companies.
Tom Marchbanks - Business Advisor - International Markets
Tom has exceptional trade and investment experience having managed teams for the UK governments trade development body UKT&I (now DIT) providing a wide range of support for internationalising companies, both in India and then China.
His last such appointment was Regional Manager of Scottish Development International's Middle East office based in Dubai where he led his team in advising Scottish companies on their market access and penetration strategies and Middle Eastern clients on investment opportunities in Scotland.
Tom was most recently Associate Director at OCO Global and spent several months on deployment with the government of the Kingdom of Saudi Arabia supporting their efforts in expanding and diversifying the Saudi economy. As a Non-Executive Director with a small Scottish software company, Tom is currently supporting them negotiate a transformational export deal on the African continent.
Jennifer Robertson - Managing Partner at Spey Communications
With extensive experience of working with major brands and organisations on a global stage. Jennifer looks at projects through a global, creative lens harnessing the power of content, cultural trends and real time analytics to deliver campaigns that create a point of difference.
Russell Dalgleish - Serial Entrepreneur & Co-Founder of Scottish Business Network
Russell has enjoyed the benefits of a highly successful international career in the technology sector and now focuses his efforts on supporting owners and boards of small and medium size companies to devise and implement growth strategies to create shareholder value. In his earlier career he has held board leadership positions with International companies achieving turnover more than £200m.
Core areas of focus are Leadership, Value Creation and Strategic thinking. He is a regular speaker at events on Leadership in business and has spoken at conferences from Los Angeles to Abu Dhabi.
Russell is founding Managing Partner of the advisory group, Exolta Capital Partners, www.exolta.com and Founding Chairman Scottish Business Network, www.sbn.scot the global network supporting Scottish business leaders. Other roles and accolades,
Russell continues to live in Linlithgow, Scotland with his business interests based from London. Not all work - since turning 50 Russell has have developed a passion for endurance events and can often be found at weekends mud splattered clambering over obstacles and "trying to keep up".
LinkedIn: uk.linkedin.com/in/russelldalgleish/ | Twitter: @russellexolta | Email: Russell@exolta.com
---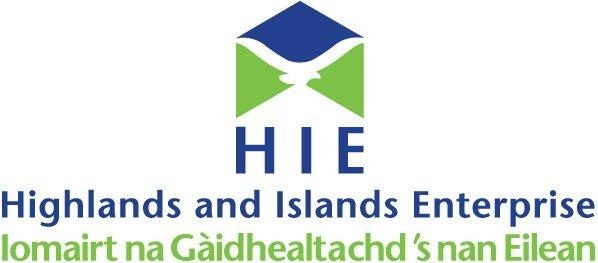 Highlands and Islands Enterprise (HIE) is an ambitious organisation with a unique remit from the Scottish Government that integrates economic and community development. We work in a diverse region which extends from Shetland to Argyll, and from the Outer Hebrides to Moray, covering more than half of Scotland's land mass.www.hie.co.uk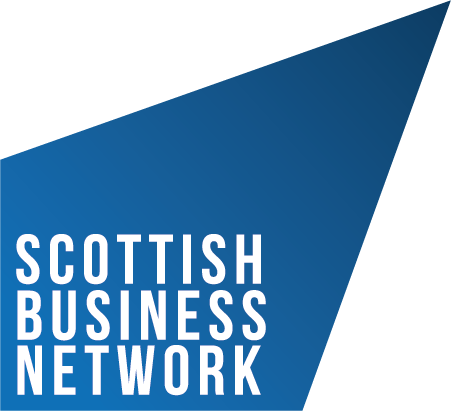 Scottish Business Network (SBN) is an independent international membership organisation for Scottish
entrepreneurs and business leaders. SBN was created to facilitate greater communication, connectivity and support within the international Scottish business community. www.sbn.scot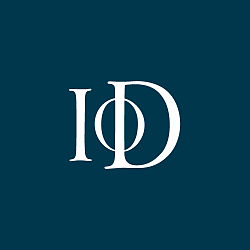 Institute of Directors (IoD) exists to help, support, advise and set standards for directors. www.iod.com
After the weather hampered us during Scottish International Week 2018 in September, we are bringing our experts back to Inverness. Find out more about #SIW18 www.scottishinternationalweek.com