Description
HOW PSYCHOLOGICAL SAFETY DRIVES BUSINESS PERFORMANCE
Psychological safety is fundamental to organisational success. Investments that increase psychological safety drive positive ROI.
Join us at a free one-hour presentation on June 11, 2019 where we will discuss:
How Psychological Safety Measurably Improves Business Performance


The PS25™: Our Online Organisational Psychological Safety Assessment Tool


PS CONDUCTOR™: Our NEW Software that Charts Psychological Safety AND Business Performance
REGISTER NOW TO SAVE YOUR SEAT.
Why Psychological Safety Is

The

Key To Business Success.
Psychological Safety is a feeling that one will not be hurt, embarrassed or criticised for speaking up, asking questions or contributing ideas.
Google's Project Aristotle found that "Psychological safety, more than anything else, was critical to making a team work".
Gallup's research found that doubling the number of workers who felt psychologically safe dramatically reduced turnover and safety incidents and significantly increased productivity.
And in NeuroCapability's own practice, improving psychological safety has resulted in organisations experiencing reduced insurance and statutory costs, improved team performance through to reductions in sick leave, workplace claims and lost time injuries. This has resulted in increased productivity and improved business performance.
How is PS25™ Unique?
The PS25™ is NeuroCapability's proprietary 25-question team pulse survey. It is the world's only online tool that:
Quantifies organisational psychological safety

Provides the earliest possible indicator of people and business performance

Confidentially identifies the lead indicators of high or low psychological safety in any team or group throughout organisations.
An introduction to PS CONDUCTOR™
PS CONDUCTOR™ is software that tangibly connects investments in organisational psychological safety to improved business performance.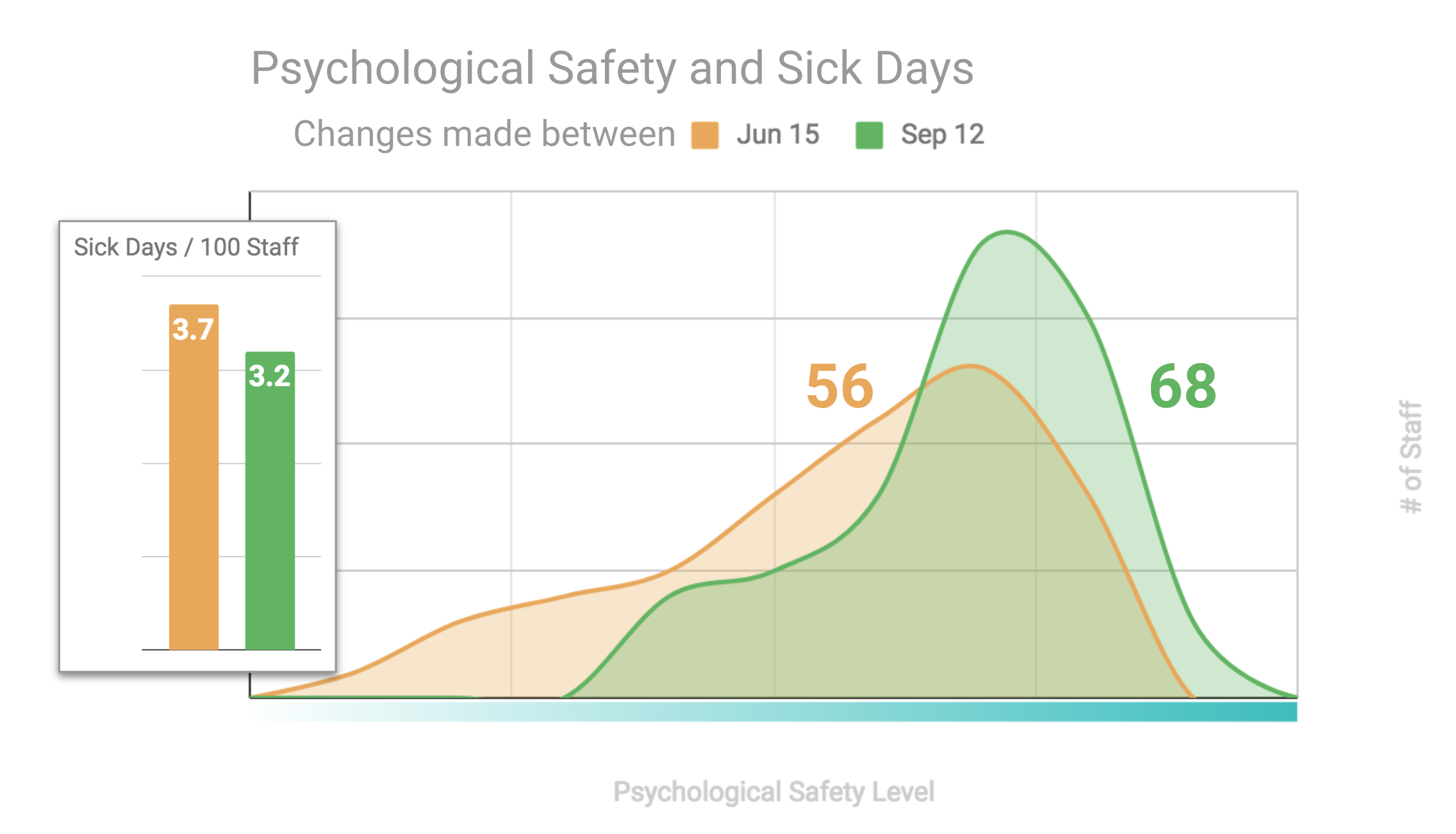 Understand how to quickly identify areas in your business that present the greatest opportunities to improve team and organisational performance:
Pinpoint areas of risk and highlight high performing teams

Enable targeted interventions that link to business metrics and outcomes

ROI reports provide tangible business cases for investments in your people
REGISTER NOW TO RESERVE YOUR PLACE
INTERESTED IN LEARNING MORE?
Join the NeuroCapability Team and our Victorian Partners for an extended one-hour Q&A after the presentation (9am - 10am) where we will open up discussion and answer your questions on psychological safety and its role in business success.
Can't make the workshop?
Contact us to find out more or to arrange a suitable time with us to view our tools and discuss your organisation's needs.
Contact details:
Karren Jensen
Phone: +61 0415 251 082
Email: karren@neurocapability.com.au
PRESENTATION DETAILS
Arrive: 7.45am
Presentation Commences: 8am - 9am
More Information/Meet and Greet: 9am - 10am