Description
Join us as Pendo cofounder Eric Boduch shares his advice on what it means to be "product led" and how to become a "product led" organization.

Product-led companies know that their product is their greatest differentiator—they orient their organizations around the product, employ several avenues to gather insights, and relentlessly drive customer success through adoption.
Product-led teams obsess over delivering high-value experiences at every stage of the product journey. They work with marketing to imagine the product as a customer acquisition tool; they align with sales to maximize trial-to-customer conversions; they partner with customer success to create a virtuous cycle of in-app guidance and insights. In other words, product is woven into the fabric of modern companies.
It means exposing usage data to the highest levels of the organization, putting product analytics on equal footing with the sales, marketing and finance data that typically dominate business intelligence systems.
Becoming product led is using your product and its data to empower your whole organization.
During this session Eric will explore:
• The current state of product management and innovation
• The impact and implications of underutilized features on the global software industry
• How product teams can use product data to fuel creativity while building the features customers need
Join us for dinner, a great talk, and inspiring conversations.
About Eric Boduch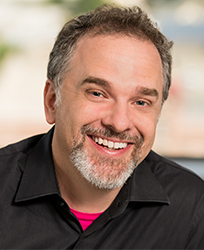 Eric Boduch is chief evangelist and co-founder at Pendo, a product cloud that helps product teams deliver software customers love. A serial entrepreneur, Eric previously served as CEO of SMaSh, a mobile SMS technology company and VP of Marketing for Vitria Inc. He also held senior positions at Embarcadero Technologies, ProductSoft, and Cerebellum Software.
Eric has been recognized as an Ernst & Young Entrepreneur of the Year finalist for western Pennsylvania and was the recipient of the Carnegie Mellon University Entrepreneur of the Year award. A proud CMU alum, he holds a bachelor of science degree in electrical and computer engineering from The School of Computer Engineering and is a graduate of the Tepper Business School Executive Management Program.
Raffle Prizes
After Eric's talk, we'll be giving away several copies of a relevant book.


Schedule
6:00 to 6:30: Check-in and networking over dinner
6:30 to 8:00: Eric's talk plus Q&A
8:00 to 8:30: Prize raffle followed by networking
Note: tickets are non-refundable.
About our Sponsors

Our sponsor UserTesting enables companies to put their customers at the center of every business decision by leveraging the power of human insights. Through our platform, product & design, marketing, and UX teams connect with their exact target customer in a matter of hours and uncover actionable insights that drive ROI. Learn more at usertesting.com.

Our sponsor Pendo helps product teams deliver software users love. Pendo captures product usage patterns and user feedback, and lets you communicate in-app to onboard, educate and guide users to value. Learn more at www.pendo.io.

Our sponsor Sam's Club is hiring product managers and designers. Learn more at http://bit.ly/sams-pm-ux.

A big thank you to Intuit for providing the space for our event!

Our sponsor Coreography provides corporate video and webinar solutions. Learn more at coreography.com.

Lean Product Meetup was founded in 2014 by product management trainer and consultant Dan Olsen.