"How Precision Medicine is Transforming Medical Devices": the 2nd Annual Rosenman Institute Symposium

Wednesday, June 24, 2015 from 1:00 PM to 5:30 PM (PDT)
Event Details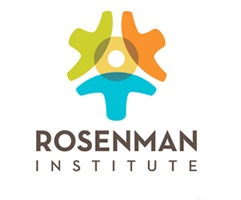 HOW PRECISION MEDICINE IS TRANSFORMING MEDICAL DEVICES

Bringing together the Bay Area medical device community
Join us Wednesday, June 24 at UCSF Mission Bay
Reception to follow


The 2nd annual Rosenman Institute Symposium
Precision medicine is transforming the field of medical devices. How can engineers, investors, clinicians, and medical device professionals anticipate the future? Our June symposium brings Bay Area stakeholders together to share insights and discuss how entrepreneurs can bring new technologies to market for the benefit of patients.
Check out the speaker lineup below!
AGENDA
| | |
| --- | --- |
| 1:00-1:30 | Registration |
| 1:30-1:45 | Welcome: Reg Kelly, PhD, Director, QB3 and Christine Leong Connors, Managing Director, JP Morgan Chase  |
| 1:45-2:10 | "The Transformation of Medicine by Next Generation Sequencing": Richard Klausner, MD, Senior Vice President & Chief Medical Officer, Illumina |
| 2:10-2:35 | "Triple-Aiming at Coronary Disease: Bringing Software and Big Data to Bear on a #1 Killer": Campbell Rogers, MD, CMO, HeartFlow |
| 2:35-3:00 | Break       |
| 3:00-3:25 | "Devices to Help Patients Unlearn Neuropsychiatric Conditions": Edward Chang, MD, Associate Professor in Residence of Neurological Surgery and Physiology, UCSF |
| 3:25-3:50 | "3D Bio-Printing: Enabling Functional, Architecturally Correct Human Tissues for Research and Treatment": Eric David, MD, JD, Chief Strategy Officer, Organovo |
| 3:50-4:20 | Break       |
| 4:20-4:25 | Presentation of the Rosenman Innovation Awards |
| 4:25-5:25 | Panel discussion: "Technologies of Interest to Investors in the Near Future," moderated by Casey McGlynn, Partner, WSGR. Featuring Zach Bogue, Co-Managing Partner, Data Collective; Juan-Pablo Mas, Partner, Action Potential Venture Capital; Bruce Rosengard, MD, FRCS, Chief Technology Officer, Global Surgery, Johnson & Johnson |
| 5:30-6:30 | Reception |
ABOUT THE SPEAKERS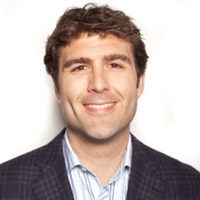 Zachary Bogue, Co-Managing Partner, Data Collective
Zachary Bogue is co-founder and managing partner of Data Collective, a venture capital firm investing in innovative entrepreneurs building big data, deep compute and IT infrastructure companies, with a particular interest in companies that apply big data technologies to disrupt deep industry verticals like synthetic biology, precision agriculture and genomics. Data Collective has invested in companies like Planet Labs (where Zack is on the Board), Zymergen, Whole Biome and Transcriptic.  Zack has over a dozen years of experience in Silicon Valley as an entrepreneur, lawyer, angel investor and advisor for big data startups.  Zack also is a cofounder and managing partner of Founders Den, a co-working space and clubhouse for experienced technology entrepreneurs.  As an angel investor, he has invested in Uber, Square, AngelList and Docker.  Previously, Zack cofounded Montara Capital Partners, a real estate private equity fund, where he was the managing partner.  He was previously an associate at Wilson Sonsini Goodrich & Rosati and a law partner at Virtual Law Partners.  Since 2003, Zack has served on the board of the East Palo Alto Charter School, a top-performing K-12 charter school.   Zack also serves on the boards of the Tipping Point Community and the Fine Arts Museums of San Francisco.  Zack graduated with honors from Harvard University in Environmental Science and earned his JD with honors from Georgetown Law School, where he was executive editor for The Tax Lawyer.  Follow him on Twitter at @zackbogue.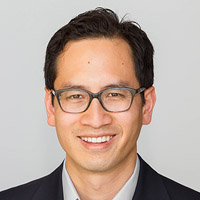 Edward Chang, MD, Professor in Residence, Neurological Surgery & Physiology, UCSF
Edward Chang, MD, is an Associate Professor of Neurological Surgery and Physiology at UC San Francisco. Dr. Chang specializes in functional neurosurgery, with particular expertise in the treatment of refractory seizures, cranial nerve disorders, and brain tumors. His research focuses on the discovery of higher-order neurological function in humans, such as language processing. Dr. Chang is Co-Director of the Center for Neural Engineering & Prostheses at UC Berkeley and UC San Francisco. He is principal investigator of the DARPA SUBNETS project to develop advanced therapies for neuropsychiatric conditions. He is recipient of the NIH Director's New Innovator Award, NIH Pathways to Independence Award, Klingenstein Fellowship, McKnight Foundation Award, and Young Investigator Award from the American Epilepsy Society. Dr. Chang is a New York Stem Cell Foundation- Robertson Fellow.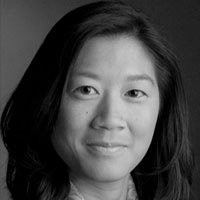 Christine Leong Connors, Managing Director, JPMorgan Chase
Christine leads a team of professionals in San Francisco and Silicon Valley who provide wealth management opportunities to individuals and families. With over 15 years of experience in wealth management, Christine is skilled at identifying sophisticated, tax-efficient planning strategies for holding and investing wealth, with specific experience in advising private company executives and entrepreneurs prior to an IPO or sale.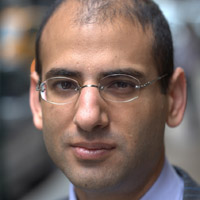 Eric David, MD, JD, Chief Strategy Officer, Organovo
Dr. David has more than 15 years of experience in biomedical research and product development. He played a critical role in the commercial translation of 3D bioprinting as a founder and early director of Organovo, Inc. Dr. David was most recently associate partner at the consultancy McKinsey & Company, where he served private equity, pharmaceutical, biotech, diagnostic, and medical device clients to support pipeline and R&D strategy, as well as market entry strategy. Prior to his time at McKinsey, Dr. David served as a freelance consultant to the Department of Health and Human Services in the use of genomic technologies for early detection of pathogens for public health preparedness. He completed his residency in Internal Medicine at New York Presbyterian Hospital, where he served as Assistant Chief Resident and received the Dick Bowman Award for scientific endeavor and dedication to patient care. He was also Assistant Professor at The Rogosin Institute, adjunct faculty at The Rockefeller University, and a lecturer in Medicine at Weill Cornell Medical College. He received his M.D. from Columbia University College of Physicians and Surgeons, his J.D. from Columbia University School of Law, and a B.A. in Physics and Fine Arts from Amherst College. He is board certified in Internal Medicine and admitted to the Bar in New York State.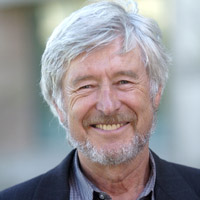 Regis Kelly, PhD, OBE, Special Advisor to the President on Innovation and Entrepreneurship, University of California, and Director, QB3
Prior to joining QB3 in 2004, Regis Kelly served as executive vice-chancellor at UCSF; he oversaw the UCSF research enterprise and was also responsible for construction of the new Mission Bay campus. He was chairman of the Bay Area Scientific Innovation Consortium and has served on the boards of the Malaysian Biotechnology Industry Advisory Board, the Scleroderma Research Foundation, and Bridge Pharmaceuticals. He is an advisor to the Thailand Bionanotechnology Institute, Ho Chi Minh City Biotechnology Department Corp., University of Oxford Systems Biology Program, and the San Francisco Mayor's Biotechnology Advisory Group. He joined the UCSF Department of Biochemistry in 1971 and has served as director of the Cell Biology Graduate Program, director of the Hormone Research Institute, and chair of the Department of Biochemistry and Biophysics. He earned an undergraduate degree in physics from the University of Edinburgh and a PhD in biophysics from the California Institute of Technology.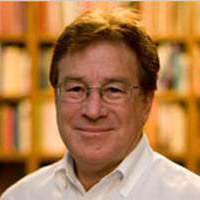 Richard Klausner, MD, Senior VP and CMO, Illumina
Richard Klausner joined Illumina as Chief Medical Officer in September 2013.  Rick is responsible for Illumina's strategies for advancing genomics into clinical medicine and public health.  He is also part of Illumina's executive management team, which is responsible for directing all aspects of company strategy, planning and operations.
Prior to joining Illumina, Rick was managing partner of the venture capital firm, The Column Group.  Previously, he held roles as Executive Director for Global Health at the Bill and Melinda Gates Foundation and as the eleventh director of the National Cancer Institute between 1995 and 2001.  He has served as chief of the cell biology and metabolism branch of the National Institute of Child Health and Human Development, as well as a past president of the American Society of Clinical Investigation.  He also has been Chairman of the National Science Education Standards Projects of the National Academy of Sciences.
Rick currently sits on the board of Juno Therapeutics.  He is also the Chief Strategy Advisor for USAID.  Previously, he was Chairman of Audax Health, as well as chaired the International Advisory Board for Samsung Medical and the Strategic Oversight Council of Sanofi. He is a member of the National Academy of Sciences, the Institute of Medicine, and the American Academy of Arts and Sciences.  Rick holds an M.D. from Duke Medical School.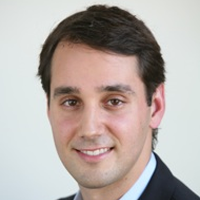 Juan-Pablo Mas, Partner, Action Potential Venture Capital

Juan-Pablo is a partner at Action Potential Venture Capital in Palo Alto, CA, and invests in companies that are pioneering bioelectronic medicines and neuromodulation technologies.  Juan-Pablo was previously an investor at Lightstone Ventures and Morgenthaler Ventures, where he focused on therapeutic medical devices, mobile health, and biopharmaceutical investments.  There he served as a Board Observer at various portfolio companies, including Ardian, Twelve, Holaira, Miramar Labs, Cabochon Aesthetics, SetPoint Medical, and Relievant Medsystems.   

Prior to investing, Juan-Pablo led efforts in R&D and Strategy in Medtronic's CardioVascular Division, including Pipeline Strategy, White-Space exploration, Business Development, and M&A integration efforts.  He was named "Medtronic Inventor of The Year" in 2008, and has 30+ patents, granted or pending.   Juan-Pablo also launched Effient (prasugrel) during his tenure on the Global Brand Strategy team at Eli Lilly & Co.

Juan-Pablo earned an MBA from Stanford Graduate School of Business.  He also conducted research in the Neurology Department at Stanford Hospital, while completing an M.S. in Electrical Engineering at Stanford University.   There he  worked on biometric signal processing applications such as neural-prosthetics, and EMG-driven feedback systems, and improved ICD algorithms.

Juan-Pablo currently serves on the Board of Directors of the Boston-based non-profit, InnerCity Weightlifting.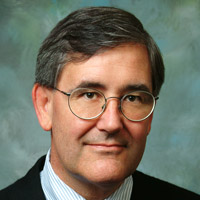 Casey McGlynn, Partner, Wilson Sonsini Goodrich & Rosati
J. Casey McGlynn formed the Life Sciences Group at Wilson Sonsini Goodrich & Rosati in 1990.  It is a nationally recognized practice representing startups and emerging growth companies in the life sciences field--Medical Devices, Digital Health, Diagnostics and Biotechnology. Mr. McGlynn has formed, sold and taken public many of the most important medical device companies formed during the last 30 years. Mr. McGlynn has extensive hands on experience in helping entrepreneurs form, build, fund and sell their companies.  He has built close working relationships with an unparalleled list of entrepreneurs, doctors, investors, engineers and managers in the life sciences field.  Through his portfolio of companies he has met and negotiated with the leaders of all of the major Medtech acquirers. Mr. McGlynn was a founding member of BIO and served on the Emerging Company Board of BIO for over a decade.  Mr. McGlynn currently serves on the Medical Device Manufacturers Association, a Washington trade organization focused on issues of importance to the biomedical industry.  Mr. McGlynn is also a founder and director of Life Science Angels.  Since 2005 LSA has invested over $40 million in more than 50 life science companies that have received in excess of $500 million of follow-on funding.  Mr McGlynn is a frequent speaker at biomedical industry events.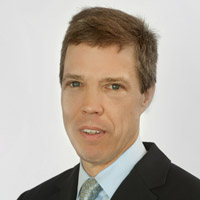 Campbell Rogers, MD, CMO, Heartflow
Dr. Rogers brings a wealth of experience to HeartFlow, where he serves as the Chief Medical Officer. Prior to joining HeartFlow, he was the Chief Scientific Officer and Global Head of Research and Development at Cordis Corporation, Johnson & Johnson, where he was responsible for leading investments and research in cardiovascular devices. Prior to Cordis, he was Associate Professor of Medicine at Harvard Medical School and the Harvard-M.I.T. Division of Health Sciences and Technology, and Director of the Cardiac Catheterization and Experimental Cardiovascular Interventional Laboratories at Brigham and Women's Hospital. He served as Principal Investigator for numerous interventional cardiology device, diagnostic, and pharmacology trials, is the author of numerous journal articles, chapters, and books in the area of coronary artery and other cardiovascular diseases, and was the recipient of research grant awards from the NIH and AHA. He received his A.B. from Harvard College and his M.D. from Harvard Medical School.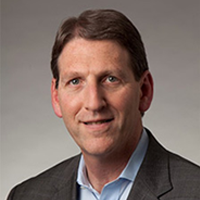 Bruce Rosengard, MD, FRCS, CTO, Global Surgery, Johnson & Johnson
Bruce R. Rosengard is the Chief Technology Officer for Global Surgery.  As the senior medical scientist in the Global Surgery Group, he is responsible for providing medical scientific oversight into the innovation efforts of the Global Surgery Group.  In this role, he is responsible for creating and executing a device innovation strategy.  Externally, his team will identify emerging surgical trends and novel technology platforms with the goal of bringing innovative device solutions in the surgical and interventional spaces into the Global Surgery Group's portfolio.  Internally, he and his team will advise R&D teams that are developing device solutions to organ-specific or disease-based illnesses.

A cardiothoracic surgeon and NIH-funded scientist, Dr. Rosengard previously served as Vice President, New Business Ventures for The Medicines Company, where he played a pivotal role in several major acquisitions that have expanded the Medicines Company's Surgical and Perioperative Care franchise.  Before joining The Medicines Company, Bruce was the Surgical Director of Cardiac Transplantation at Massachusetts General Hospital and on the faculty of Harvard Medical School.  In addition to leading the clinical program, he ran an NIH-funded laboratory in transplantation immunology.  Prior to this, Dr. Rosengard was the inaugural British Heart Foundation Professor and Chairman at the University of Cambridge, where he pioneered "beating heart" transplantation.  Bruce started his career at The University of Pennsylvania, where he performed the first combined heart-lung transplant at the institution, described a novel cellular mechanism responsible for triggering of transplant rejection, and patented a stem cell-based therapy to treat congestive heart failure.

Bruce was graduated summa cum laude from Tufts University with a double major in Biology and Chemistry.  He obtained his MD degree from John Hopkins, where he also completed his postgraduate training in general surgery, cardiothoracic surgery, and surgical critical care.  During his training, he also completed a two-year postgraduate fellowship in transplantation immunology at the National Cancer Institute.  Bruce has authored more than 80 peer-reviewed publications, has given more than 40 invited talks at national or international meetings, and has served on the Boards of several professional societies.


Hosted by

Sponsored by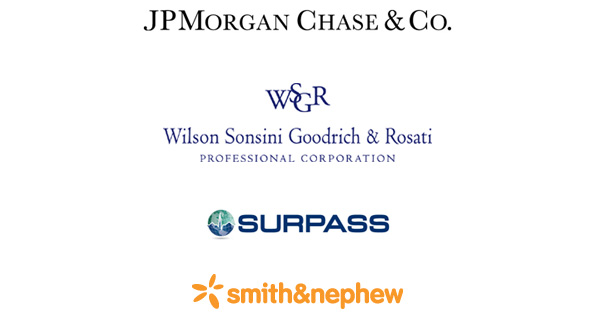 Have questions about "How Precision Medicine is Transforming Medical Devices": the 2nd Annual Rosenman Institute Symposium?
Contact QB3
When & Where

UCSF Mission Bay
600 16th St
Byers Auditorium, Genentech Hall
San Francisco, CA 94158


Wednesday, June 24, 2015 from 1:00 PM to 5:30 PM (PDT)
Add to my calendar