Event Information
Refund Policy
Refunds up to 7 days before event
Description
Join us on Thursday, November 2nd to learn about Podcasting, the hottest new marketing strategy in 2017 that will continue to dominate and accelerate your business growth in 2018. This will be a fun evening filled with networking, podcasting education and marketing innovation.
Event Format:
5:45-6:15pm Networking! Light appetizers and beer/wine.

6:15-7:00pm: "How Creating a Podcast Can Revolutionize Your Marketing Efforts" Presentation

7:00-7:30pm: Q & A
Here's what you'll learn:
How to select your best podcasting topic

Equipment and software that is the best quality, lowest price, and easiest to use

Where to find the best intro and outro music for FREE

How to book high profile guests

Best methods for podcast promotion

Best hosting service for your podcast

How to get your podcast on iTunes, Stitcher, Google Play store, Overcast, TuneIn, etc

How many episodes to publish per week

Ideal podcast episode length

How to post the podcast to your website's blog for maximum traffic

How to write amazing show notes

How to convince listeners to subscribe, join your email list, and purchase your product or service

Strategies for massively increasing your listenership

How to find the best title for each episode

How to get tons of iTunes reviews

How to rise in the ranks on iTunes

How to use your podcast as a sales prospecting tool

How to minimize the time required and maximize your podcast's sales driving effect

And so much more!!
Whew that's a long list! You can bet that your most pressing questions will be answered! If you have ever been interested in podcasting, this is a MUST attend event!
WHAT ELSE COMES WITH THE TICKET?
Your ticket also includes light snacks along with wine and beer options. PLUS at the end of the evening you will have a chance to schedule a FREE consultation with Chris and Lauren. They will help you identify your best podcasting opportunities and get you started on your path to podcasting success! Get excited because this consultation is a $250 value!
MEET YOUR SPEAKERS:
Chris Brodhead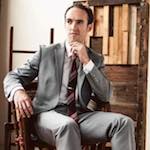 Chris is the founder and CEO of the digital marketing company Suit Social LLC. Chris received an undergraduate degree in Filmmaking and an MBA from the University of Central Florida.

He previously worked as a Budget Analyst for NASA at Kennedy Space Center for the Launch Services Program.

Chris is a podcast producer, video commercial director, social media expert, as well as a film writer, director, actor, and producer.
Lauren Ramsey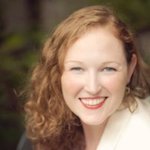 Lauren Ramsey is a social media strategist, podcaster, blogger, and founder of Betsy Bash, a boutique social media agency. Throughout her life, she has lived in five countries and visited thirty countries across four continents. At a young age, she not only knew how to adapt to new environments, cultures, and ways of life, but she did not see it as anything other than normal. Throughout her life and career, this unique skillset has complimented her analytical mind and helped her to adapt to new teams, understand problems from a different point of view and find new ways to tackle and solve any problem.
Lauren graduated from the University of St. Thomas in Houston, TX with a double major in Management Information Systems and Business. In high school, her passion for technology led her to sign up for HTML and C++ courses, and her passion for story-telling compelled her to write a journal of her High School memories complete with trinkets, mementos, and photos that she passed around each week to her friends to help them re-live and remember their times together. You could say it was her first blog before blogs even existed. In her college years, she studied business, finance, marketing, and management as well as software design, data analysis, and coding. After graduating from college, she worked full time in IT Project Management and part-time at Radio Disney. She has managed million dollar projects as well as learned branding and promotions from the best in the business.
Lauren has built a career around celebrating the creativity of others, while also measuring and analyzing the success of their creative pursuits, and being flexible enough to chase different answers if the current plan isn't working. On a daily basis, she can be found creating social media strategies and posts for her clients at Betsy Bash, and content strategy, articles and podcast episodes for LaurenIgnited.com, a blog and podcast for comfort food and soul music fanatics.
Date and Time
Location
Refund Policy
Refunds up to 7 days before event