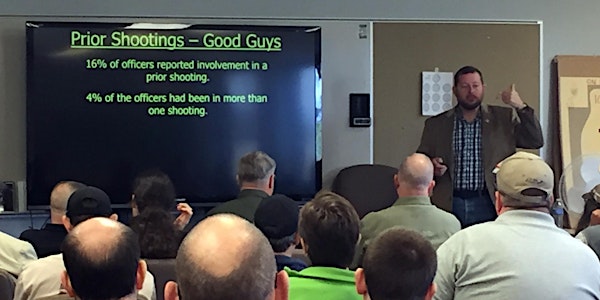 How Paranoid Are You?
What are you preparing for? Have you based your personal safety measures on realistic data? Or are you just paranoid?
About this event
How Paranoid Are You: Crime, Criminals, and Victimization
This online course was developed to give everyday citizens a more realistic understanding of the state of crime in the United States today. Only with reliable information can you build a realistic training regimen and make informed decisions about how to best avoid being victimized. As a veteran law enforcement officer, a longtime defensive firearms trainer, and credentialed criminology scholar, John Hearne's well-researched webinar will help you better distinguish between preparation and paranoia.
Covered Topics:
Crime data and stats
Sources of crime data (strengths and weaknesses)
Myths about crime trends
Dynamics of victimization
Realities of the criminal justice system
Conviction and incarceration data
Criminal psychology
Victimization and victim selection research
Victimization avoidance
And more!