Sales Have Ended
Registrations are closed
Registration is now closed. Thank you for your interest
Sales Have Ended
Registrations are closed
Registration is now closed. Thank you for your interest
Registration is to obtain a broadcast link and receive reminders for the event.
About this Event
By accessing our unique spiritual gifts, we can lift and edify each other — and the world — as we create Zion and come unto Christ.
"Let us therefore follow after the things which make for peace, and things wherewith one may edify another." - Romans 14:19
Please be prepared with note taking materials to capture thoughts, impressions, and questions.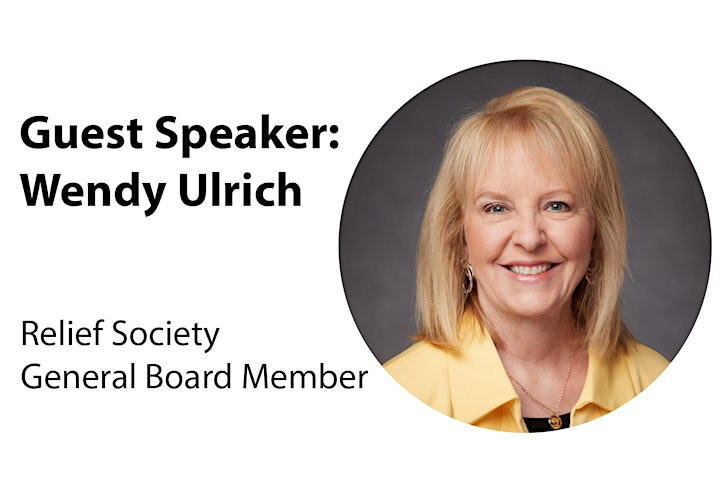 Wendy Ulrich, a member of the general Relief Society board, holds a PhD in psychology and education from the University of Michigan and an MBA from UCLA. She is a psychologist, consultant, and award-winning author. She and her husband, Dave Ulrich were mission leaders of the Canada Montreal Mission; they have three children and ten grandchildren.