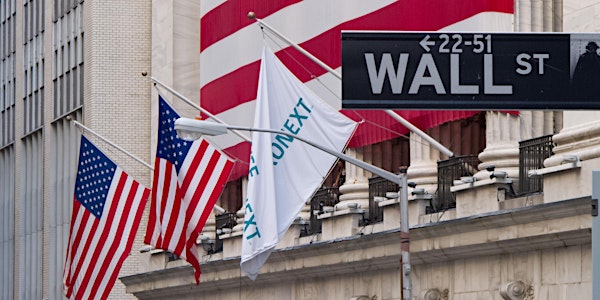 How major new technologies are changing Wall Street
New technologies on Wall Street:Ronen Rub, founder of RSquared Logic, in conversation with Boris Onefater, founder Constellation Advisors.
About this event
Monday April 25; 5 pm to 6 pm. Online.
Goldman Sachs, Morgan Stanley and other Wall Street firms continue to be among the first to use the latest technologies to lift revenues and cut costs. What are the major problems which they seek to solve through technology? Which types of hardware and software are in big demand? How is this impacting their tech hiring? Are fintech startups a threat to the growth and profitability of Wall Street firms, as the venture capitalists in Silicon Valley foresee? These are among the issues to be discussed by Ronen Rub.
Ronen Rub, founder of RSquared, was earlier head of Application Development at MSD Capital, Michael Dell's family office for 10 years; Chief Technology Officer at Waterfall Asset Management, a New York based credit manager; and leadership roles Including Tradeworx, a FinTech start-up that focused on real-time analytical tools and wealth management applications. Ronen founded Macron Logic, and was the co-founder of SYNEX. He earned a degree in computer science from Brooklyn College.
Boris Onefater, is founder of Constellation Advisers, now part of IQ-EQ Funds. It assists funds and other investment managers with accounting, compliance, governance, due diligence, operations and other back office functions. Earlier he was the CEO at Dreman Value Management, a $20 billion asset management firm, and Partner and National Hedge Fund Director at Deloitte. He received his B.S. in Accounting and Finance at New York University and is a Certified Public Accountant.
Monday April 25; 5 pm to 6 pm. Online.