Description
"How Libraries Can Make Your Life Better and Save the World

"

Greg Lucas (California State Librarian)

Co-sponsored by the UCR School of Public Policy and the UCR Library

Event information:

Map from Lot 24 to INTS 1113: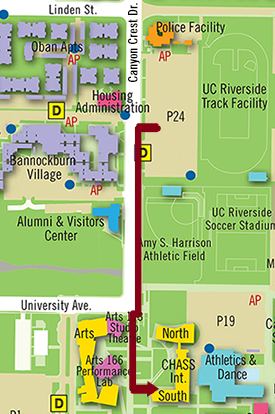 Seminar Summary:
Rapidly changing technology and demographics make libraries more essential than ever. In fact, the innovation, collaboration and creativity that drive our new economy are exactly the sorts of traits libraries foster. State Librarian Greg Lucas examines what it's like living in the "library economy."
Bio:
Gov. Jerry Brown appointed Greg Lucas as California's 25th State Librarian in May 2014. Previously, Greg was the bureau chief for the San Francisco Chronicle and covered politics and policy at the State Capitol for nearly 20 years. The State Library – California's version of the Library of Congress – invests $10 million annually in local libraries to develop innovative and efficient ways to serve communities, including investment to improve high-speed internet access and a goal of library cards in the hands of every school-age child in the state. Greg has an undergraduate degree from Stanford University, a Masters in Professional Writing from the University of Southern California and recently attained his Masters in Information Science from San Jose State University.