Description
Many aspiring founders are given the advice: if you want to build a great startup, work for one first. HubSpot has been one of Boston's most visible successes, and is now becoming well known for the number of promising ventures former employees are starting themselves.
Join other early-stage and aspiring startup founders in hearing lessons learned from Peter Caputa, who rose through the ranks of HubSpot from his starting sales role a year after it was founded, to Program Manager, then Director, and then Vice President of Sales.
After 9 years at HubSpot, he's now the CEO of Databox, a mobile-first automated reporting startup for marketing agencies. RSVP to get useful advice about building your business, decisions many of us have faced in our careers, and working with great people.
This event is part of the Operations Track at Boston Startup Week.
---
SPEAKER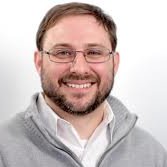 Peter Caputa | CEO, Databox
I help companies grow by implementing sales and marketing excellence. Worked with 100s of businesses directly as well as helped 100s of agencies and media companies grow by helping their clients achieve predictable, measurable and improvable ROI from the marketing and advertising services they provide.
---
How to get there: There are three T stops close by - Park Street, Downtown Crossing and South Station. All provide a less than 10 minute walk from CIC Boston. Once you go through the front door, you'll be greeted by a Boston Startup Week registration table.