How is the Local Food Movement Changing the Way We Eat?

Friday, March 30, 2012 from 6:30 PM to 8:30 PM (EDT)
Event Details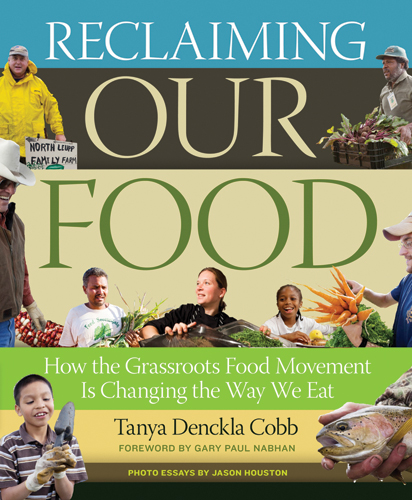 Join the Discussion at Greensgrow! Author of Reclaiming Our Food, Tanya Denckla Cobb will be speaking with the community. Reception, refreshments & lecture followed by book signing. This is a great chance to meet one of the most interesting voices in food politics today!
"People constantly ask me what kinds of things they can do to get involved in the food movement and where to start. Now I can just hand them Reclaiming Our Food. The projects it describes should inspire readers to get busy doing similar projects in their own communities."-Marion Nestle, Author of What to Eat

Curious about the larger context of being a locavore? Want to know how food organizations like Greensgrow are reclaiming our food? Interested in finding ways to reclaim your food in Philadelphia? Hear inspiring stories of successful local food movements from across the country. Come be inspired.
Refreshments provided by Chipotle & Greensgrow Farms.
$10 ticket includes $5 discount on Reclaiming Our Food or The Gardener's A to Z Guide to Growing Organic Food.
Ms. Cobb will discuss the issues covered in her most recent book, Reclaiming Our Food: How the Grassroots Food Movement Is Changing the Way We Eat and discuss trends in the local food movement, and food projects in cities across the U.S. that have catalyzed positive change and transformation.

More and more people are seeking out local food, and Reclaiming Our Food tells the stories of more than 50 groups across North America who are finding new ways to provide local food for their communities. For example, Growing Gardens, in Oregon, installs home gardens for low-income families and hosts follow-up workshops for the owners. Lynchburg Grows, in Virginia, bought an abandoned urban greenhouse business and turned it into an organic farm that employs people with disabilities and sells its food through a local farmers' market and a CSA. And Sunburst Trout Farm, a small family business in North Carolina, is showing that it's possible to raise fish sustainably and sell to a local market. Photo essays by acclaimed photographer Jason Houston bring the local food movement to life in unforgettable images. This practical handbook will empower and inspire community activists and planners, schools, small farmers, and everyone who wants to increase their community's access to food that doesn't arrive on a train, plane, or cargo ship.
"Greensgrow is (also) a powerful model for our nation's cities, proving (my emphasis) that contaminated urban sites can be fully rehabilitated for immediate community Benefit" –Tanya Denckla Cobb, Recaiming Our Food.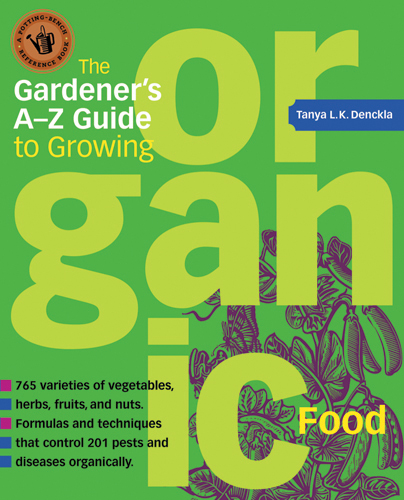 Tanya Denckla Cobb is a writer, a professional environmental mediator at the Institute for Environmental Negotiation, and a teacher of food system planning at the University of Virginia. She is passionate about bringing people together to find common ground and create solutions for mutual gain. She co-founded a community forestry nonprofit organization, served as Executive Director of the Virginia Urban Forest Council, and facilitated the birth of the Virginia Natural Resources Leadership Institute and the Virginia Food System Council. At home, she enjoys the restorative energy of gardening and cooking from her garden. She lives in Virginia and is the author of Reclaiming Our Food and The Gardener's A to Z Guide to Growing Organic Food.
More about Tanya Denckla Cobb: tanyadencklacobb.com
For more about Greensgrow Farms & the Greensgrow Philadephia Project go to: greensgrow.org
For more about upcoming events at Greensgrow Farms check out our calendar at: greensgrow.org/events
To learn more about our CSA visit: greensgrow.org/csa

When & Where
2501 E Cumberland St
Philadelphia, PA 19125


Friday, March 30, 2012 from 6:30 PM to 8:30 PM (EDT)
Add to my calendar
Organizer
Greensgrow is dedicated to promoting social entrepreneurship through the reuse of land once deemed useless, while reconnecting city dwellers with rural food producers and promoting the greening of Philadelphia's homes and gardens. To this end, Greensgrow runs a City Supported Agriculture (CSA) initiative, farm stand, and nursery; conducts education programs; and consults on urban agriculture practices. As an extension of our mission, we also run a mobile foodmarket in Camden, NJ; manage a CSA for low-income families; and operate a community kitchen.

Greensgrow has established itself as a national leader in urban farming and has been profiled in the New York Times, NPR, and CBS News. In 2011, Greensgrow received the Sustainable Business of the Year Award from the Greater Philadelphia Chamber of Commerce and the Food Systems Innovator Award from the Delaware Valley Regional Planning Commission. Founder Mary Seton Corboy recently received the Pennsylvania Association for Sustainable Agriculture's 2012 Sustainable Ag Leader Award.

For more about Greensgrow Farms go to: greensgrow.org
For more about upcoming events at Greensgrow Farms check out our calendar at: greensgrow.org/events
To learn more about our CSA visit: greensgrow.org/csa