How Imaging, AI, Moore's Law, & DNA Sequencing Are Transforming Healthcare
Description
This event has been postponed. Please check back for other events at a later date.
---
The Tricorder is Here - The New Age of Smart Medical Devices
How Imaging, Artificial Intelligence, Moore's Law and DNA Sequencing are Transforming Healthcare
New advances in artificial intelligence, computer processing and DNA sequencing, are converging to create a revolutionary new generation of smart medical devices. This technology is enabling healthcare workers to see and understand more about their patients than ever before, improving healthcare quality while reducing the cost.
Dr. Jonathan Rothberg has spent his career on the leading edge of innovation in medical technology. He founded CuraGen, the first genomics company, in 1994 and 10 years ago he invented "next-generation" DNA sequencing. Next-gen sequencing was a million times faster than existing methods, enabling personalized medicine -- matching treatments to a patient's genetic profile.
Rothberg believes even bigger breakthroughs are just ahead and that these new devices will save millions of lives. He recently put an entire ultrasound machine on a single semiconductor chip, a device he's designing to replace the stethoscope. However, integrating these diverse technologies will require multiple disciplines – from MEMs to photonics – and engineers / scientists ready to tackle the most challenging problems in healthcare.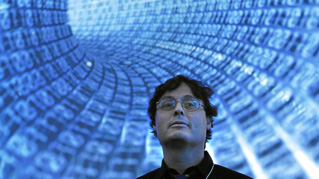 Dr. Jonathan Rothberg is a scientist and serial entrepreneur. He's best known for inventing the field of "next-generation" sequencing, for which he was awarded the National Medal of Technology and Innovation by President Obama. He's founded ten companies including 4Catalyzer, a medical device incubator.
Tuesday, March 22, 2016
5:00 - 6:00 PM - Presentation
6:00 - 8:00 PM - Reception - Drinks and Apetizers