Description
Explore with a seasoned panel of 4 management consulting colleagues (and YOUR insights!) how "best clients" were found, engaged, and sustained. Strengthen your consulting practice as you take away learnings from listening to successful management consultants. The panel will share 1) qualities that those presenters use to define any "best client"; 2) strategies they used to market and connect with one client that became one of their best; and/or 3) unplanned "doors" that opened to bring that client to them.
Panelists: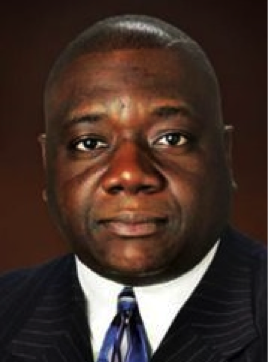 Name - Austin Thompson Jr., MBA, MPM
Title - CEO & Principal Consultant
Company - Thompson Management Consulting, LLC
Austin E. Thompson, Jr. is the founder and owner of Thompson Management Consulting, LLC, for which he serves as a Management Consultant currently working with small business owners and entrepreneurs on various business strategy, planning, and development initiatives. Annually, Austin plans, organizes, and executes the Entrepreneurship and Small Business Summit (ESBS) attended by hundreds of small business owners, entrepreneurs, strategists, consultants, academicians, researchers, policy makers, thought leaders, and many others in the entrepreneurial ecosystem.
Austin is originally from the Republic of Guyana, South America, and is currently an Adjunct Professor of Business and Project Management in the College of Adult and Professional Programs at Shorter University in Atlanta, GA. In addition, he has over 17 years in (EMI) regulatory compliance engineering. His published book, A BRAND New You, Taking Ownership of Your Personal BRAND is the basis for many of the personal development workshops he facilitates. There are upcoming books currently in the pipeline.
Austin is a graduate of DeVry University and Keller Graduate School of Management. He holds an Associate of Applied Science degree in Electronics Engineering, a Bachelor of Science degree in Telecommunications Management, a Master of Project Management degree with honors, and a Master of Business Administration (M.B.A.). He continues ongoing development in various key disciplines to strengthen his value proposition.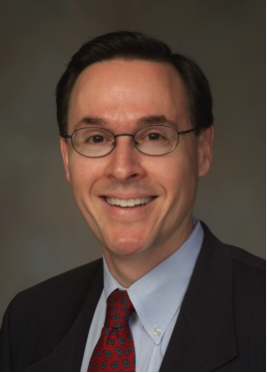 Name - David Shavzin
Title - President and Founder
Company - Shavzin & Associates, Inc.

David Shavzin, CMC*, is President and Founder of Shavzin & Associates, Inc. (SAI). He helps organizations grow revenue, improve profitability and build value - implementing sustainable, positive change through operational excellence. His focus is on driving both top- and bottom-line improvements...guiding diverse, cross-functional teams to project success, process improvement, team alignment and positive organizational change. Over David's career in the corporate arena and consulting, projects have included global process reengineering, SAP implementation and ISO 900 implementation. Projects Planning, execution, results management and accountability are key to client success.
A Certified Management Consultant (CMC®), David's work includes business planning, operational excellence and exit strategy/succession planning. His facilitation engagements include planning sessions, conflict resolution and merger negotiations. Consulting since 2000, David is president of the Institute of Management Consultants (Georgia chapter) and has served on several boards and committees, often facilitating planning efforts. These include World Trade Center - Atlanta, the Joshua Brown Foundation, the Fulton Education Foundation and Leadership North Fulton. Global experience, cross-cultural understanding and language skills come from working in France, leading global projects and working in the M&A arena across Europe and North America. David earned an MBA from George Washington University and a BA from the University of Wisconsin. He is fluent in French, conversational in Spanish.
Name -Stanley Sloan, Ph.D. CMC®
Title -Managing Partner
Company - Sloan Management Consulting, LLC
SMC helps businesses achieve excellence by addressing the work force issues that significantly impact success in the market place. Dr. Sloan has over 30 years experience providing consulting services in the areas of customer service and satisfaction, change management, organization effectiveness, performance improvement, and reward management.
He is a Certified Management Consultant (CMC), a national professional designation held by less than 1% of all management consultants. Dr. Sloan is a past Chairman and President of the Georgia Chapter of the Institute of Management Consultants (IMC) and has served for many years as a board officer. He also is active in the Organization Change Alliance (OCA) and served on the OCA Program Committee.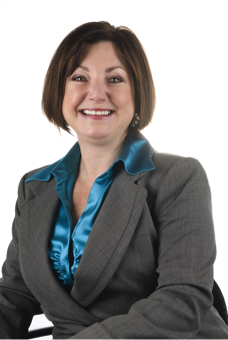 Name - Stacey Gorowitz, CPA, MBA
Title - Founding Principal and CEO
Company S.J. Gorowitz Accounting & Tax Services, P.C
Stacey Gorowitz is a client advocate dedicated to turning numbers into opportunities. The Founding Principal and CEO of S.J. Gorowitz Accounting & Tax Services, P.C., Gorowitz is an experienced CPA who has spent her career supporting the particular needs of expanding and emerging businesses and their owners.Her broad knowledge and insistence on excellence was established during a successful career with Price Waterhouse, where she worked extensively with closely held businesses. In 1991, she founded SJG to give smaller, growth-oriented clients dedicated access to executive level accounting, tax and business advisory support.
Gorowitz earned a Bachelor of Science degree in Accounting and a Master's degree in Business Administration from the University of Miami. She is recognized for approaching every relationship and situation with the highest level of effort, kindness and honesty. She works hard and plays hard. Outside of SJG, Gorowitz enjoys time with her husband, their two children and their Rhodesian Ridgeback. She enjoys playing tennis in ALTA & USTA leagues.