Sales Have Ended
Registrations are closed
Please enter your name and company EXACTLY how you would like them to appear on your name badge (case sensitive). Note: Required fields must be completed in order to proceed.
Sales Have Ended
Registrations are closed
Please enter your name and company EXACTLY how you would like them to appear on your name badge (case sensitive). Note: Required fields must be completed in order to proceed.
Description
Powerful Stories of Strategic Business Leadership from the World's Top CEOs
Join a conversation with Ed Bastian, CEO of Delta Air lines, and Harvard Business Review Editor Amy Bernstein.
Complimentary Live Event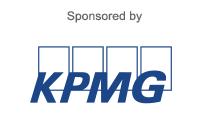 You've read Harvard Business Review's "How I Did It" interviews that showcase powerful stories of strategic business leadership from the world's top CEOs.
Harvard Business Review now invites you to join us for this "How I Did It LIVE" event with Ed Bastian, CEO of Delta Air Lines, who will describe how his company used innovation and unconventional moves -- from employee profit-sharing to the purchase of an oil refinery -- to emerge from bankruptcy as an industry leader. Harvard Business Review's Amy Bernstein will lead a discussion about the strategic challenges the company faced and overcame, and the frameworks and ideas that can help other leaders facing crucial decisions.
As a valued subscriber to Harvard Business Review, we want you to be part of this intimate, invitation-only event for select executives. The discussion is designed to be interactive, and your voice is critical to the discussion.
You will be welcome to share your pictures, comments, and questions during the event with #HowIDidItLIVE and the handle @HBRexchange.
After the event, you will receive a Key Learnings Summary which captures the main insights from the event.
Please note that space is limited, and registration will close when capacity is reached. Register today to join the discussion on September 7.


AGENDA*
8:00-8:55 AM Guest Check-ins with Light Breakfast
9:00-9:40 AM Interview with Ed Bastian
9:40-10:00 AM Closing Questions and Answers
*This event will be broadcasted live from 9:00-10:00 AM.
Ed Bastian

Delta Air Lines

CEO

Amy Bernstein

Harvard Business Review

Editor
ABOUT THE SPEAKERS
Ed Bastian
CEO
Delta Air Lines
Ed Bastian became Chief Executive Officer on May 2, 2016, after nearly 18 years with the airline. In his previous role as President, Ed focused on leading Delta's commercial and international functions and strengthening Delta's financial foundation through innovation, debt reduction, revenue growth and bolstering the airline's global network.
Ed played a pivotal role in finalizing Delta's acquisition of Northwest Airlines in 2008 and managing the airlines' successful integration. Since that time, Ed and his team have led Delta's continued transformation by developing strategies to make the business less vulnerable to economic cycles. Examples include: the purchase of a refinery which is expected to save the airline $300 million annually; reducing Delta's debt to increase its flexibility; and investing in the Delta experience from facilities enhancements at several of Delta's hubs to online and in-flight product improvements which, combined, are expected to contribute more than $1 billion in annual benefits to Delta.

Amy Bernstein
Editor
Harvard Business Review
Amy Bernstein is the editor of Harvard Business Review. Before joining HBR in 2011, Amy was Vice President of Global Thought Leadership at ManpowerGroup. During her three years at ManpowerGroup, Bernstein led the organization's thought leadership program and launched MyPath, the industry's first career-management website for professionals.
Amy has also held senior positions at strategy+business (Booz & Co.), The Industry Standard, and Business 2.0.
The KPMG name and logo are registered trademarks or trademarks of KPMG International. The views and opinions expressed herein are those of the authors and do not necessarily represent the views and opinions of KPMG LLP.