How Entrepreneurs from Abroad are Disrupting Silicon Valley

Thursday, February 5, 2015 from 6:30 PM to 9:00 PM (PST)
Event Details
Come join the top startups from Turkey for a night of demos, discussion, and networking, hosted by the ITU GATE Accelerator Program and ITU ARI Teknokent.
Silicon Valley has long held allure for entrepreneurs from around the world - serving as a hub for the exchange of ideas, providing opportunities for funding, and offering access to new markets. Talented founders from abroad seeking new partnerships are frequently drawn to all that these investors can offer.
Turkey, a locus of entrepreneurship and innovation at the intersection of Europe and Asia, has developed a vibrant domestic startup community with deep ties to the United States. This Demo Night will showcase some of the country's most successful startups, along with top Bay Area investors, CEOs and thought leaders, to discuss opportunities for international growth and the infusion of talent within the Silicon Valley bubble.
Startups
AVCR - maker of the Funimate iOS app, a fun, easy to use video editing app with innovative video effects that are optimised for short video loops.

Bodru - a cloud-based platform for SME business applications.

Borda – a solution that integrates radio frequency identification (RFID) hardware and software into hospitals, providing real-time solutions for more efficient use of assets and personnel.

Ingenious – a startup that designs and produces smart home systems.

Invent Analytics - a SaaS based business analytics company specializing in retail merchandising and planning and inventory and supply chain management.

Nanokomp - the developer of a continuous production line that creates low cost prepreg tapes with added nano-particles.

SBS – a solution that unlocks the health potential of products produced by bees, including the development of spreads that slow aging while boosting energy and the immune system.

Sentromer - offers real-time, DNA-based food testing kits to laboratories, brands, and consumers.

StockGround - an equity research platform that enables buy-side and sell-side analysts to monitor and analyze financial data and news.
Panelists

Ramsey Chapin.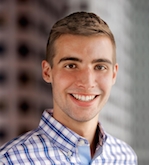 Currently an investor at True Ventures, Ramsey grew up around small business, where he learned the financing, acquisitions and operations of multifamily housing. He combines that experience with the discipline he honed as a varsity middle distance runner at Stanford. His first experience at a startup in the Valley was also during his time at Stanford as an intern with news aggregator Pulse News Reader. Later, during his TEC fellowship, Ramsey worked as a Marketing Analyst with Piston Cloud Computing, an exciting OpenStack private cloud provider and a True portfolio company. Ramsey graduated with a B.A. in Political Science from Stanford University.
Zafer Younis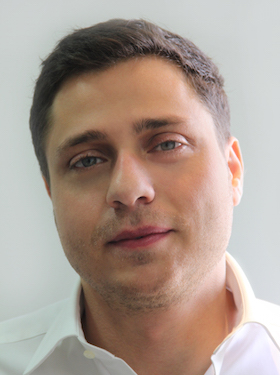 Zafer Younis is a serial entrepreneur from the Middle East. Currently the Entrepreneur in Residence at 500 Startups, Zafer takes care of the international startups joining the company's accelerator program. At the age of 23, Zafer co-founded his first company: Modern Media, a Jordanian media house acquired by D&C Electronics in 2014. He is the co-founder of The Online Project, which develops and executes social media strategies for Fortune 500 companies and other high profile organizations. In 2009, he joined the board of New Think Theater, a TED-like forum for the Middle East, and he was selected as an Endeavor Entrepreneur in 2010.


Babur Ozden.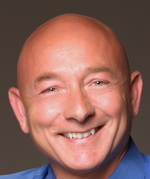 Founder & CEO of Maana search engine for Industrial Big Data, backed by GE Ventures, Intel Capital, Chevron Technology Ventures, ConocoPhillips Technology Ventures and Frost Data Capital. Babur served as the President of DataCert, the largest SaaS legal billing & payment provider in the world (acquired by Wolters Kluwer WLSNC:NA) and the Founder &CEO of Superonline, the largest Internet services provider in Turkey (acquired by Turkcell NYSE:TKC). He is the founder of Turkish Spark a non-profit ambition helping immigrant engineers to become American entrepreneurs. He has MBA from Rice University and Computer Science BA from the University of Texas at Austin.

David Charron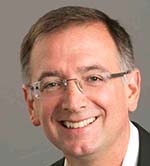 David Charron is a Senior Fellow and member of the professional faculty in the Lester Center for Entrepreneurship at Berkeley-Haas, Berkeley's primary locus for the study and promotion of ventures and entrepreneurship, as well as Executive Director of the Berkeley Entrepreneurship Laboratory. An entrepreneur, David is also the co-founder of Scientific Learning Corporation, a publicly-traded neuroscience company based on innovations from UCSF and Rutgers. He has been a principal member of the faculty team for Intel Corporation's Global Technology Entrepreneurship Education Project, teaching international faculty how to teach entrepreneurship and create entrepreneurial ecosystems. David holds a B.S. in Mechanical Engineering from Stanford University and an MBA from the Haas School.
This panel will be moderated by Heather Somerville of the San Jose Mercury News.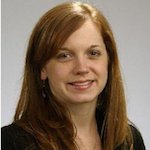 Heather Somerville is a business reporter covering startups and venture capital for the Bay Area News Group, a media group that includes the San Jose Mercury News, Oakland Tribune and Contra Costa Times. Heather has worked for daily and weekly newspapers and online news sites across the country, covering national security, politics, education, the environment and immigration. Her work has appeared in The Washington Post, The Charlotte Observer, The Denver Post, The Seattle Times, McClatchy DC, The Huffington Post/AOL, The Christian Science Monitor, Bloomberg Businessweek, The Center for Investigative Reporting and others. She is the recipient of a number of prestigious fellowships, including the California Health Journalism Fellowship, the Medill National Security Journalism Initiative and the Berlin Capital Journalism Fulbright.

About the ITU Gate Accelerator Program:
The ITU Gate Accelerator Program, powered by Sente-Advisory Services, began with 17 startups selected for 6 weeks of business education and mentoring in Istanbul. After a Demo Day in Turkey, 8 startups were selected to execute business development and fundraising plans in the US. The startups spend 3 weeks in Chicago at the coworking space 1871 followed by 1 week here in San Francisco with a Demo Day at PARISOMA on February 5th.
About ITU & ITU ARI Teknokent 
Istanbul Technical University (ITU) has created the "ITU Entrepreneurship Ecosystem" to encourage the role of entrepreneurship in national development and continues to build on 242 years at the forefront of technical progress in Turkey.

ITU ARI Teknokent

is the Technology Park of ITU and works closely with startup companies to improve research and development on advanced technologies in Turkey. The ITU ARI Teknokent hub is situated in the heart of business life in Istanbul with over 160 companies and 5,200 employees.
About Sente Advisory Services
Founded in 2008, 
Sente
 provides incubation and accelerator services to startups in Turkey and other emerging startup ecosystems. Sente facilitates entry into US markets for startups with strong opportunities for business development and fundraising. 
Tickets are limited. Please RSVP soon!