Description
Since the first generally accepted credit card the payments industry has sought better and more efficient ways increase usage. The advent of loyalty and incentive programs brought powerful tools, the economics of which must be carefully managed.
In the current payments eco-system there has never been more competition for the consumer's wallet. Every card issuer is searching for strategic differentiation that will lure customers, keep customers or create a new asset that can be monetized.
Join NYPAY and leaders in this field to discuss innovations in credit cards. The event will be hosted by SAP at their brand-new Hudson Yards offices, where the spectacular view will complement the vibrant discussion.
With special thanks to event host: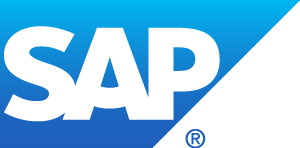 Networking and Drinks: 5:30 pm – 6:30 pm
Panel Discussion: 6:00 pm – 8:00 pm
---
Disclosure: All registrants information will be used by NYPAY.ORG to invite you to future NYPAY events, offer you NYPAY discounts to other payments related events, and to notify you of updates at the NYPAY.ORG website. All of these notices will allow you to simply unsubscribe if they no longer provide you value.
Anthony Grey

Nikia Dx

Chief Information & Operations Officer

Sosh Howell

First Performance Global

Chief Technology Officer

Nilesh Yagnik

Synchrony Financial

Senior Vice President Product Strategy & Loyalty