How Does Your "Cash Flow"?
Description
Metro ATL & Beyond presents Lunch & Learn:
How Does Your "Cash Flow"? with Octavia Conner and her official topic title is: The 3 Keys To Cash Flow Increase
Let me tell you the truth ... you WANT to GET your ticket NOW! It is NOT everyday you get the opportunity to network, lunch with, as well as learn from Octavia Conner.
Octavia "The Profit Maximizer" Conner (CEO)
Say Yes To Profits
For more information about Ms. Conner and her business visit her website at www.SayYEStoProfits.com
Octavia's Life Scriptures –
I Can Do All Things Through Christ Who Strengthens Me – Phil 4.13
In God's Strength I can crush an army; with my God I can scale any wall – Psalm 18:29
"Octavia uses her extensive accounting and finance background to help her clients understand and use their numbers to create customizes "Profit Maximizer Plan". This plan enables them to accelerate their revenue, plug money leaks, identify and bust through income blockers and keep more money in their business.
Octavia is passionate about educating, supporting and guiding service professionals on how to maintain a positive cash flow and healthy bottom line at all times. It is her mission to be reason why thousands of entrepreneurs worldwide unlock, unleash their success giant from within and reach levels beyond their imagination."
---
4 Agenda Sponsor Spots available for your Business Card $20 each

There are 2 Table Sponsor spaces [$85 and you get to speak for 10-15 minutes] and 4 Vendor spaces [$55] available.

There is one Lunch Sponsorship available - can provide physical meal or sponsor it. See Details in ticket area.

There are Event Sponsorships available ... $250 details in ticket area.

Thank you to our current corporate sponsors.
There are also opportunities for [additional] corporate sponsors. Currently Metro ATL & Beyond's events and workshops are sponsored by Harold & Nanette Lee's company Laser Dimensions Engraving, in Douglasville, GA.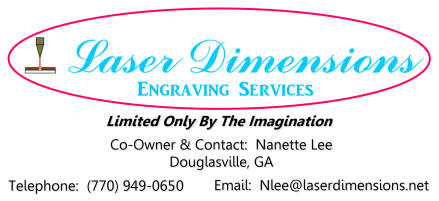 Laser Dimensions provides personalized, engraved gifts for all our speakers and will be happy to help you find the perfect gift for your gifting needs. #GetLasered
We were really glad to have had another Corporate Sponsor, My Design Habit, a Full Service Graphic Design, owned & operated by Nicole Austin come on board in 2016.

If you are looking for a new business card, or are rebranding and need a new look, Nicole Austin at My Design Habit, is the person you need. She will help you take your idea, refine it, and turn it into a finished product whether that is a print project or a digital one. #MyDesignHabit

T-Mobile Store #5785, 6700 Douglas Blvd Ste K-4125, Douglasville, GA 30135
Store (770) 577-1211 Email: Ross.Anderson@T-Mobile.com
T-Mobile Retail Associate Manager, Ross Anderson, is our Direct Representative. T-Mobile is providing us with Mobile Hotspots for all of our events. As we grow, so will the number of hotspots and other services that will be available to us.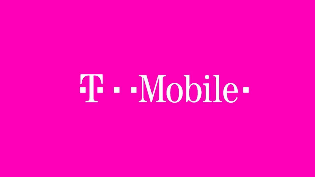 #MetroATLnBLnL1
#metroatlnb
#MetroATLnB
#ItsMoreThanBusiness
#ItsAnExperience
#GoingBeyond
NO REFUNDS UNLESS EVENT IS CANCELED!