Description
How does this country work? is a free workshop for people who would like to understand UK politics and find out how they can get involved.
The idea for this course started with 100 questions, from "How does the parliament work?" to "Why did I never learn anything about politics in school?"
This course is for anybody from the age of 16 to 150. It will be conversational and you don't have to have any prior knowledge of politics. You also don't have to be British.

Participants will get a publication with lots of resources and materials and at the end of the workshop we will put our new knowledge into practice.
How Does this Country Work is part of Soft Borders, a project devised by Sophie Mallett and hosted by Resort Studios. Funded by Arts Council England and Kent County Council's Arts Investment Fund.
On the same weekend, we are hosting two other events, a brunch on Sunday and a live action role play of prime ministers question time. Find out more here
If you need childcare or have any other access requirements, please get in touch: rosalie.schweiker@gmail.com. The venue is wheelchair accessible.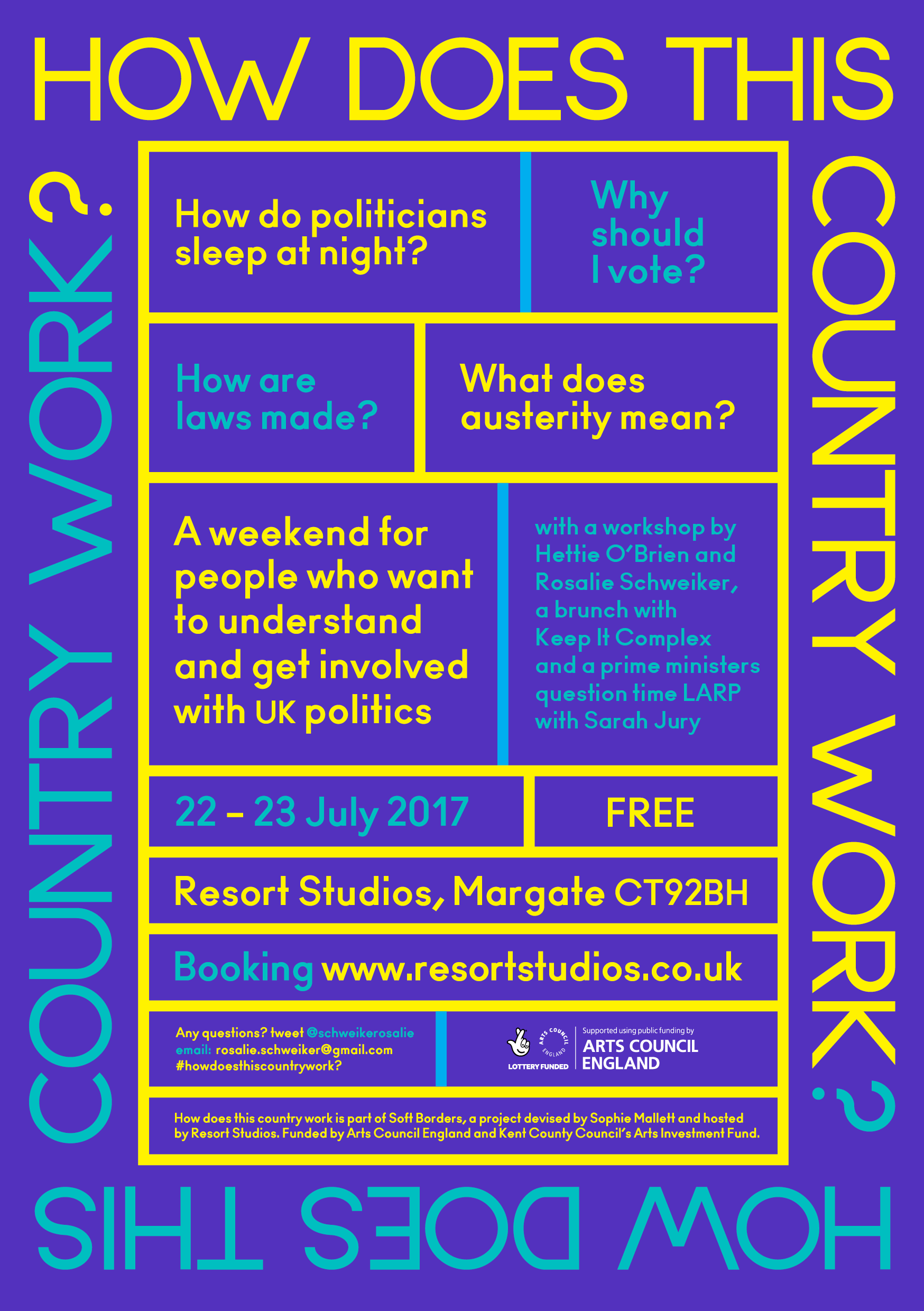 How does this country work? is a collaboration between artist Rosalie Schweiker, journalist Hettie O'Brien, admin group Keep It Complex - Make It Clear, Designer Rose Nordin, Rabbits Road Institute coordinator Laura Owen, writer Sarah Jury, journalist Imke Henkel, political scientist Ellie Knott, artist Sophie Mallett, occupational therapist Georgia Twigg and you.